It has been a roller-coaster ride for the entire world, especially the officer goers who walked their new corporate corridors by working online. After many months of short-notice lockdowns and long-haul remote work, we're back in the new normal with employees heading to their workplaces in full swing. As we stand in no man's land - what we can do is consider revising our workplace attendance by wearing the 5 ideal glasses online that make the cut in the corporate world. Explore the 5 most ideal workplace eyeglasses that are making moves for their formal vigor and attendance refinement.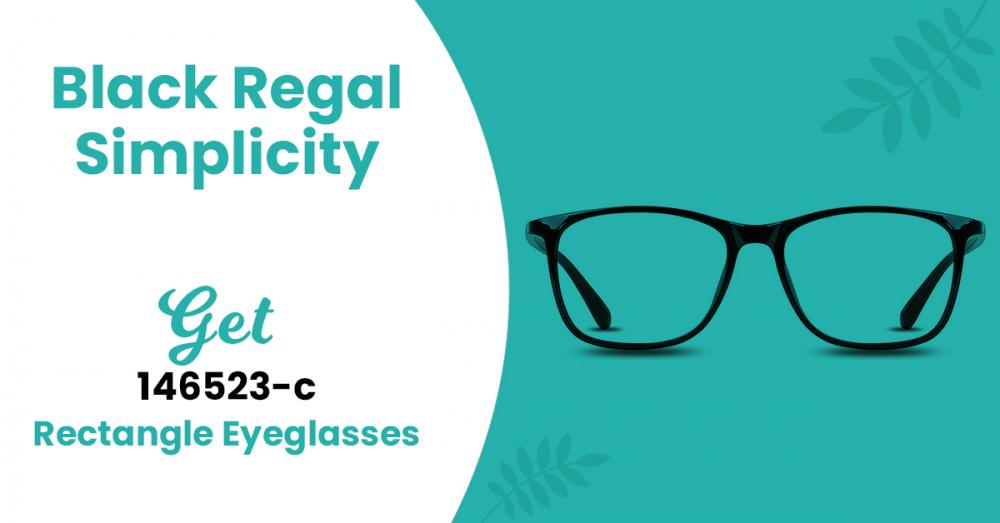 Buying new prescription glasses online to build attendance for the workplace can be daunting. We don't want to be too boring and hideous with our eyewear or even too fancy and exaggerated. Well - the workplace balance can be found with 146523-c Rectangle Eyeglasses glaring black regal simplicity. Exhibiting an iconic rectangle shape with style sprawled to over centuries, the 146523-c Rectangle Eyeglasses has emerged as the "must-have" fame for the workplace in 2021. Get 146523-c Rectangle Eyeglasses here.
Adding the essence of sophistication is an era-long practice in the business world. The new 138595-c Rectangle Eyeglasses supremely gets it evident with its "back with the black flick" frame style familiarly known as the brown line theme. Exhibiting a half-rimmed frame, the new 138595-c Rectangle Eyeglasses offers a sublime mix of subtle aesthetics and the bold defiance of the black. This frame is sure to turn heads at the workplace for its serenading combo of loud and minimal styles with lightweight.
Wearing flat metal eyeglasses to work inspires confidence and intelligence. Likewise, it delivers a touch of sophistication to our clumsy and unprepared casual attendance. The new 142671 Square Eyeglasses prove it with full conviction with fine metal preparedness and the iconic rectangle shape to seal the deal. The 142671 Square Eyeglasses are available in 4 colors to add the formal glee to your workplace attire and boost your corporate confidence with styles assured.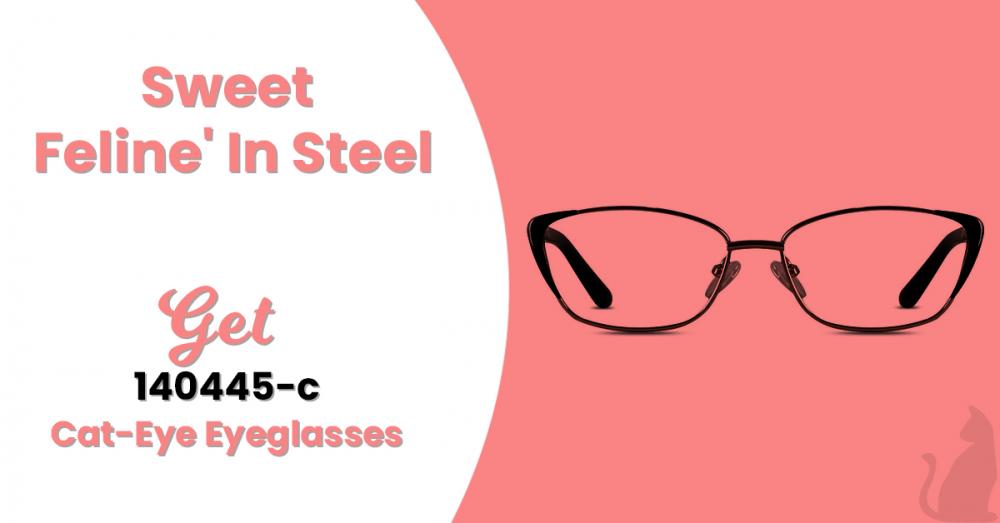 The sweet feline look in steel is set to ace your corporate days in 2021. Order the new 140445-c Cat-Eye Eyeglasses with black high-fashioned plastic arch styling the top corners of the lenses. The new 140445-c Cat-Eye Eyeglasses carries with it ultra-comfortable nose pads and smooth black temples to complement the metal body. Get 140445-c Cat-Eye Eyeglasses in 2 dazzling colors.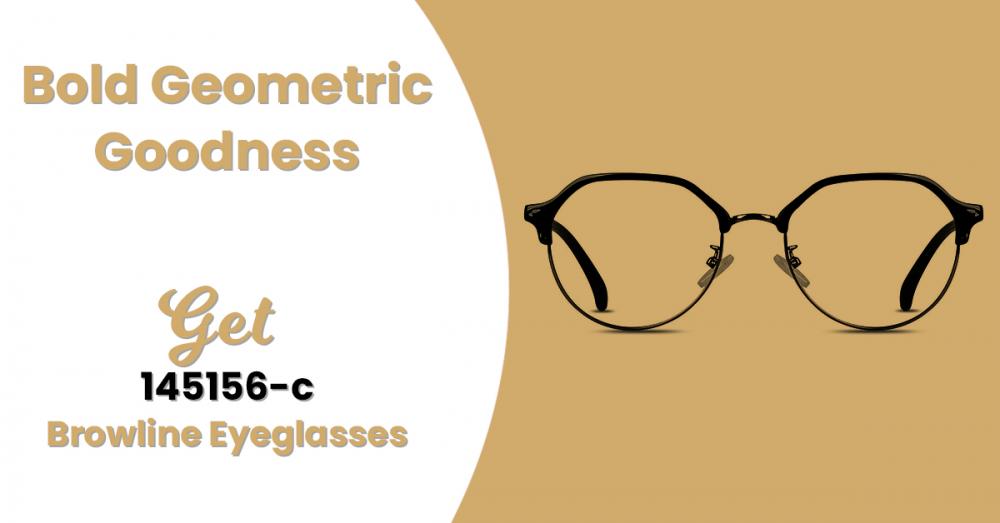 5) Bold Geometric Goodness - Get 145156-c Browline Eyeglasses
The new 145156-c Browline Eyeglasses offer a new dimension of sophistication when it comes to pulling off a formal workplace look. This frame exercises the semi-rimmed style with geometric lenses to build the look of comfort and class. The 145156-c Browline Eyeglasses are available in a combination of Black and Grey colors.