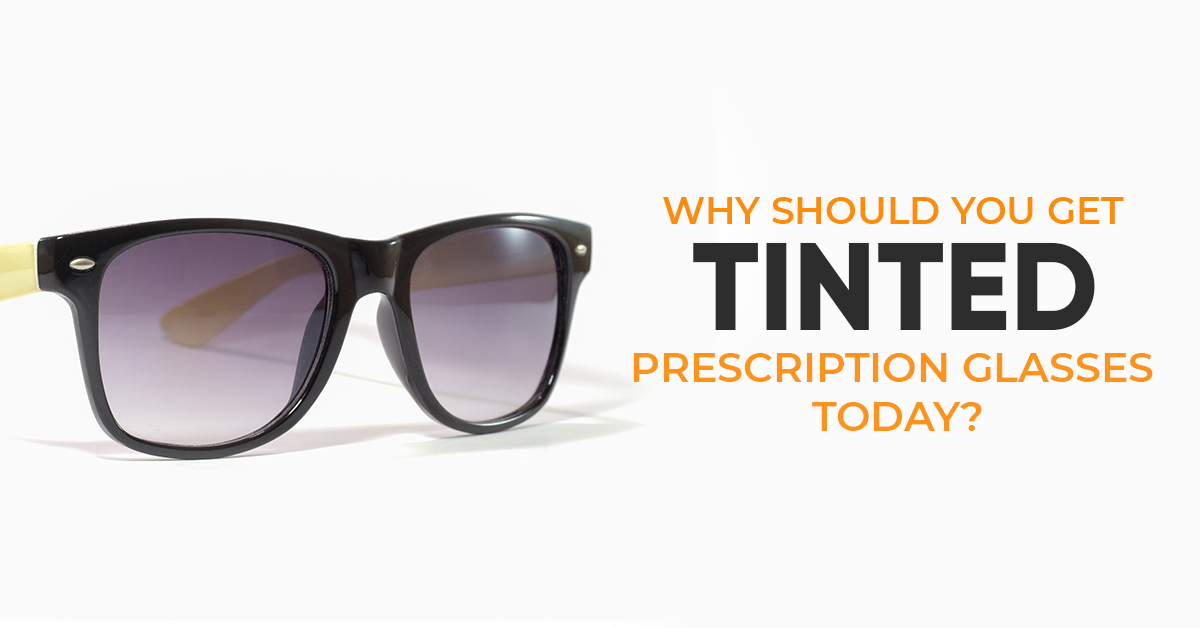 It's a well-admitted truth that styles and vision go hand in hand when it comes to prescription glasses. This year - amid the social fiasco, the sun's out and the trending fashion scene in the world of glasses is again evolving. If wearing regular prescription frames is a thing of the past then the tinted prescription glasses are a bolt from the future. Whether you cherish flaunting the dazzlingly bright color schemes or admire neutral tones, the prescription glasses with tints present a new perspective of maintaining great styles and your eye vision. But the question still stands: why should you get tinted prescription glasses today?
Tempting Color Variety

The tinted prescription glasses refine your way of sight with
blue, brown, green, and yellow tints smeared on your favorite
frame style. Knowing that all colors ingest a different
vibe and feel to the way we see things, it's time to make the right
choice and empower your regular frames with the tinted prescription
eyewear.
UV Glare Protection
Another prime edge of choosing tinted prescription frames
over the regular ones is their
UV glare protection. Knowing that even in winters,
the sun glares are twice as harmful
and not limiting this scenario to summers,
the tinted prescription glasses are worth our money
and efforts. Furthermore, with a pair on, we can
drive, sport, and run errands without getting our
vision intercepted by unwanted glares that roam
freely.