Why Progressive Lenses Empower Your Glasses To The Fullest?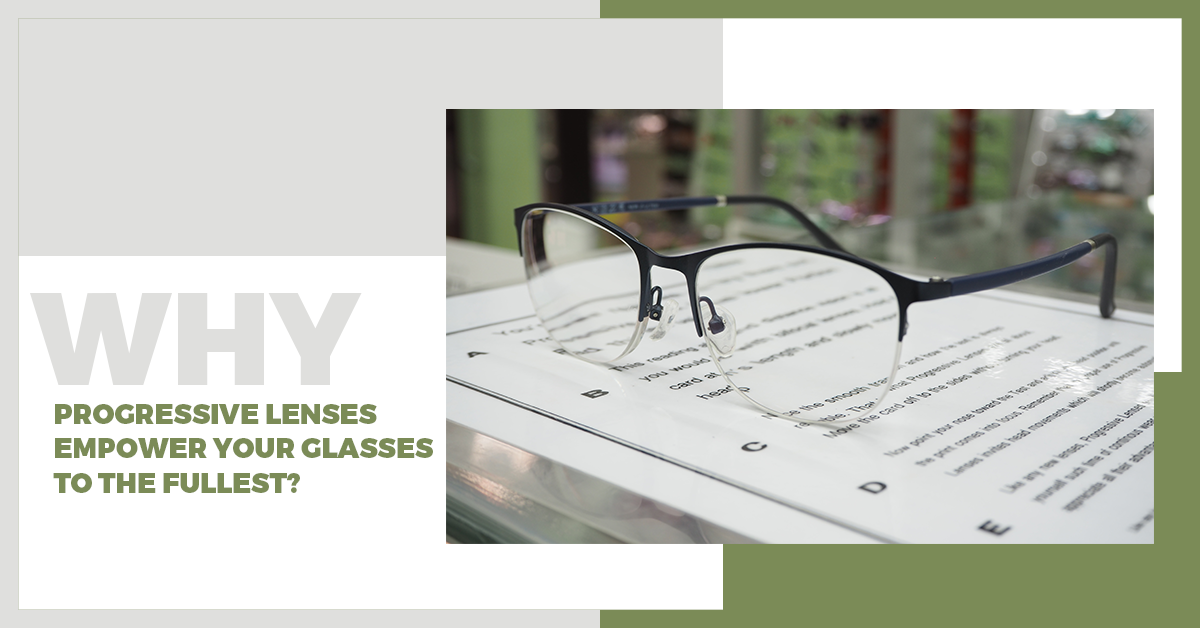 It's fair and square to state that progressive lenses offer adequate vision ranges that help in maintaining a great sight. Although, numerous lenses run the circuit of eyeglasses the progressives offer an all-around solution with total eradication of buying an extra pair of glasses for varying situations. But, why progressive lenses empower your glasses to the fullest? Explore the prominent distinctions that make progressive lenses peerless.


ORDER GLASSES WITH PROGRESSIVE LENSES
Has your optometrist coined a new term after testing your eyesight as "progressive lenses"? Don't worry. Rather, take the plunge with this one-stop solution. Numerous benefits are there for progressive lenses, however, the foremost one is having a 3-way vision: distance, intermediate, and near zone to calibrate your sight with searing control. The progressive lenses bifurcate your vision into three sections with no line or stark transition from one viewpoint to another, making it the best choice among the lenses. Unlike bifocals, the progressive lenses offer an uninterrupted magnifying for the vision that isn't available in preceding options.
Numerous benefits have been attained with the use of progressive lenses: some are age-related and others are a straight-up triumph for glass-wearers looking for a one-stop solution. The progressive lenses or free-form progressives offer a range of benefits with prowess for 3-way vision. Firstly, we do not require to carry an extra pair of glasses which may include: reading and distance glasses at all times, since progressives cover up the 3-way vision, single-handedly.
Secondly, it cures or even refrains the induction of presbyopia in our vision. It's true that progressive lenses drastically help in mellowing down the presbyopia effect, which is an eye syndrome, affecting eye sharpness. Thirdly, progressive lenses are futuristic, innovative, and greatly fashioned when it comes to their appearance. Since such lenses do not exhibit a notable bifurcating line, it's safe to say that progressives do not dismantle the look of your frames.
The progressive lenses or formally put "free form progressives" have already gone above and beyond its preceding lens types. It's best to rectify the use of such lenses having a technological push from an optical world and ensure a safe haven for glass-wearers. Thanks to progressives - we have an antidote for near, intermediate, and farsightedness along with cutting down on the effects of astigmatism and presbyopia. The thing or a modern-day practice with progressive lenses is its craftsmanship which can be tailored to fit the glasses of your choice. Moreover, it offers notable clarity and comfort with room for installing AR coatings. The progressive lenses offer a leap into the futuristic way of managing your vision ranges.