Where To Buy The Captivating Cat Eye Glasses Online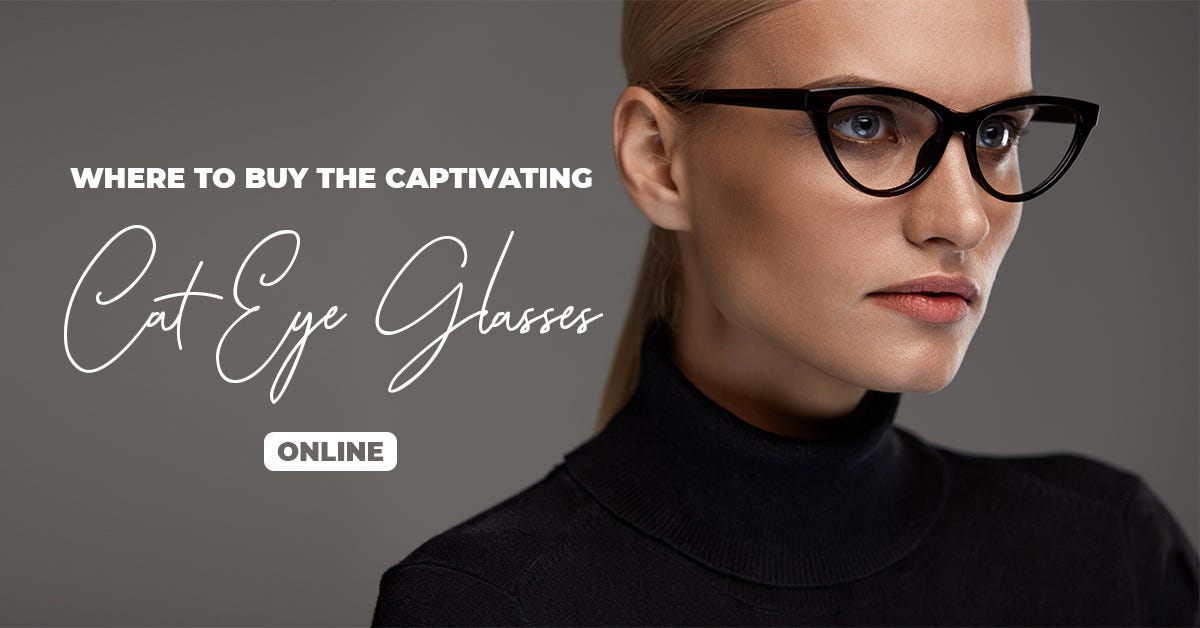 While demonstrating the peaks and dips of all frame styles from a rearview, it's of cardinal importance to resonate with the wide-spreading fame of cat eyeglasses. The cat eyeglasses first bloomed in the 1950s as the winged-out frames for divas grabbing inspiration for a feline look. This frame also started off with a chic-style era for women as cat-eye glasses became women's wardrobe companions. History has it that cat eye glasses frames competed with then-famous round and pilot frames to walk out as the most admired frame of the '70s. At the end of that era, this frame, with pointed corners and rounded bottoms, converged a public boom and its distribution had already started to the masses in duo-tone, exotic temple patterns, decorated hinges and sparkling rivets.
Cat Eye Glasses - Rising To Fame
In 70's – cat eye glasses – the frames with feline flamboyance, attracted a large chunk of glass-wearers with outwardly curved corners and also went on to the cinematic screen with era's sweethearts flaunting it on and off. The cat-eye frames skyrocketed into the realms of Hollywood status when Audrey Hepburn exhibited the cat eye sunglasses in "Breakfast At Tiffany". After this, these bold, comfy, and stylistic eyeglasses managed to nab the hearts of Merlyn Monroe, a poster-girl for cat eyeglasses, and Grace Kelly with back-to-back cinematic and public glimpses. Why? This frame was luxuriant, artful, colorful, comfy and exhibited a top fashion stance with one portion of lenses being bold and upswept whilst the other one being simple and round.
Cat Eye Frames – A Pinch of Modernity
After being pushed to modernity, cat eye glasses showed astounding variance in terms of material, design and shapes. Today – the fascinating spin-offs of cat eyeglasses are available everywhere, from subtle forefronts to bold with mildly pointed corners. As this frame has favored big names on its way, it's no surprise that today the cat eyeglasses frames are exhibited by Nicole Richie, Jessica Alba, and other on-screen divas. The cat-eye glasses promise to be a crowd puller with the likes of the world's greatest divas concealed within its class. In the same perspective, Goggles4U, in response to modern mix and match, offers a wide range of cat eyeglasses in tortoiseshell, bold-black, purple, and in duo-tone with durable acetate material. Explore the feline rush with bold and exotically designed cat eyeglasses to resonate with 70's classiness and today's gifted hype of this frame. Buy Cat Eye Glasses at Goggles4U