2015 - What happened in Eyewear Industry
Eyewear has played a great role once more in this year of 2015, and we had attained some of the best as well as the worst trends in this preceding year. Spending hundreds and thousands of dollars on almost everything we could think of, in order to look the most exceptional, we will now discuss on some of the captivating and trailing elements of the past year. Starting Off With The Most Influential – Women Clothing
While clothing has always remained in great demand, for both men and women, we will discuss here some of the celebrities who had exercised the best clothing that became remarkably demanding in the market. It is a fact that when a renowned personality outfits anything, what so called TREND develops automatically in the arcade.  
Beautiful celebrity and a well-known English singer, Ellie Goulding was seen on the ramp of the Alberta Ferretti Spring 2015 where she had donned a magnificently made printed-base long gown in the Elle Style Awards in the beginning of 2015.
Another gorgeous-looking English actress, Keira Knightley, wore a Valentino Spring Couture at the 2015 Oscars in February 2015 that really grasped the attention of the viewers and became a hot-seller.
Undoubtedly, none other than Hollywood famous celebrity Jennifer Aniston made her way on the Red carpet wearing a fabulous Atelier Vercase Spring Coutureat the Oscar Awards ceremony in Feb, 2015. Discussing Some Influential - Men Clothing
The leather jacket is amongst the principal wears when discussion comes to reveal heroic character in either casual, friendly hangout or any other gathering. This long-lasting piece of clothing, if carefully selected, could make one's persona highly enchanted. 
Good-looking legendary actor of the Hollywood, Tom cruise, disclosed his daring trait wearing an astonishing brown leather jacket at world premiere of "The Kennedys" in Beverly Hills, CA. Look at this amazing outfit, such an incredible taste!
Adam Levine along with his toddler walked through the Laker Game in Los Angeles, CA wearing a superb jacket!
Hold your Breaths! Daniel Craig, or just call him James Bond lovingly, wearing as usual a leather jacket for revealing his guise boldly at the Haiti earthquake in California.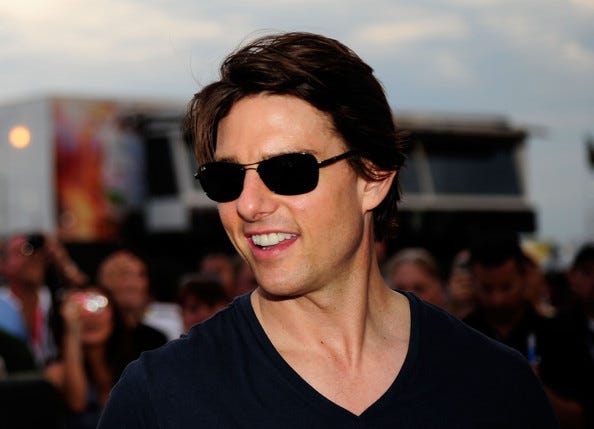 Similarly, Ricky Martin, Justin Bieber, Kevin Jonas, Brad Pitt, Will Smith, Arnold Schwarzenegger and many more celebrities had revealed their gallant appearances through this most versatile piece of attire that really possesses the ability to capture consideration!
Some of The Not-Too-Liked Outfits Worn By Celebrities!
Model Eglantina Zing Pants did not make its way in the market through its scary structure. But we can hope for the best for 2016 though!
Tim Burton with Helena Carter also not had their luck obtaining triumph in their formally-designed clothing.
Olivia Palermo, a beautiful actress, not had the fortune when she put on this Cat-style furred outfit either. Similarly, Angela Weiss, Model Karolina Kurkova, Jenni Farley, Valerie Simpson and many more renowned celebrities down casted their names when the topic came to wearing superb outfits in 2015. 
So What Happened in The Eyewear Industry?
Thanks to the eyewear industry that continued to boom throughout the globe more than the previous years, and is expected to be further mounting. Sources are forecasting the global market of frames and sunglasses to reach an enormous $140 billion by 2020. Within that subdivision, it estimates that frames and sunglasses could be one of the best means to reveal your looks audaciously.
The eyeglasses and lenses industry is being motivated by population of all ages. Some of the remarkable trends and expansions of this commerce are growth of the contact lens section, demand for excellent prescription eyeglasses, groundbreaking designs & fashion announcement, shifting to advanced value product to substitute bifocal lenses. However, the development of universal eyewear market mainly depends on the price differentiation.
Will The Demand Further Rise?
The demand for eyeglasses and frames, anticipated to rise at an astounding rate, encourages the evolution of online eyewear stores. Not just an individual could easily save hundreds on their prescription eyeglasses than those available at the malls and stores at high-tagged prices, the quality is as well superlative than those.

Does That Make Sense?
It sure does! The stores have their expenditures that they have to cover through their products, thus throwing the entire burden on consumers. Online store such as Goggles4u.com and many more, save these expenses and return the benefits to the clients. Since they offer 100% Money back guarantee, they know that selling a bad product will eventually be their loss.
You can customize your eyeglass according to your needs. The most on-demand these days are the square glasses, Half-rim and Full-rim eyeglasses that can make someone's personality totally staggering! Check out this site today or call 1-888-830-7857 to get all your answers if you have any question on your mind. Just rest assured with their superior eyewear products as customer satisfaction is their utmost priority since their inception!