Kids Glasses – Things To Look in For Children Eyewear
Sometimes the smallest of things take up the most room in your heart. The statement particularly goes well for children so it is necessary for you to take most care regarding their eyewear needs. Eyeglasses for children must be attractive for them. They like wearing frames associated with their likable characters such as Barbie, Scooby Doo, SpongeBob or Hannah Montana. Eyeglasses for children are of special designs and features to suit them so that they don't feel shy or embarrassed while wearing them.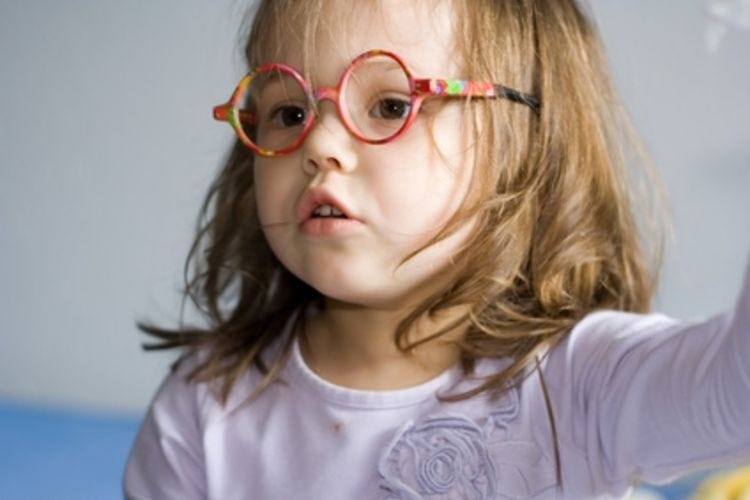 In today's generation, kids want those types of frames which have color in them. That has a trendy appearance and must be related to their cartoon or their favorite characters. Children are also influenced by fashionable cool brands or movie characters like Harry Potter or Hannah Montana and thus parents opt for such type of eyeglasses for their children that have similar appearance with them. You also need to look at durability and safety issues for kids' glasses as they roughly use them while playing, running or doing exercises. For such safety precautions; you need to select such kids' frames which are made up of flexible frame material which can withstand over-bending and should be impact-resistant.
Parents should also opt for such lenses which have extra coatings to make them more scratch-resistant. Make sure to have the proper bridge fit for your children as in some young children; their noses are not fully developed. It is important that your kids' frame fit properly and does not slide away.

Make sure to keep an extra pair of eyeglasses for your children just in case. Shopping for your kids' frame will also make it fun for you. Select your child's favorite brand from our collection of children frames. You may find popular brands such as Scooby Doo, Hannah Montana or Barbie.

GET ALL KIDS EYEWEAR HERE