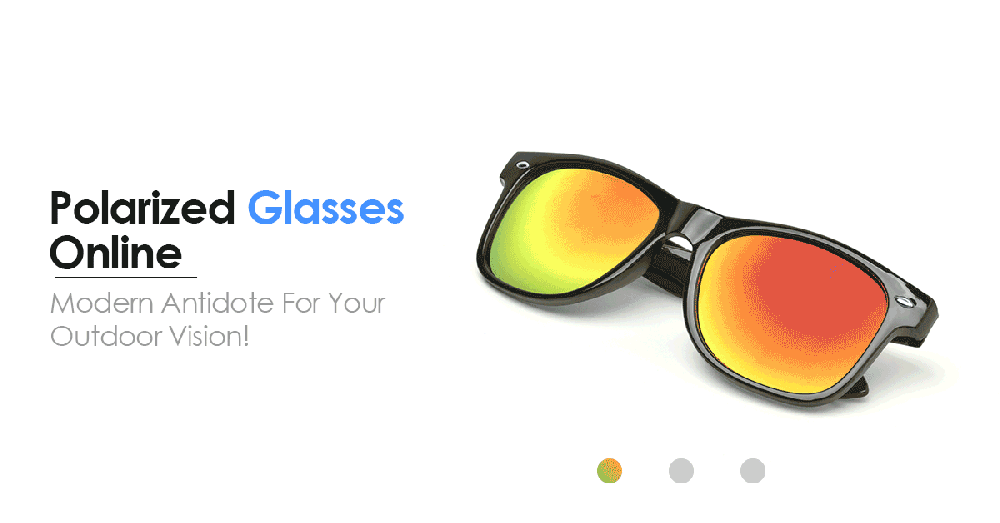 Polarized glasses offer a new take on eyewear by maxing the capability to batter glares that abruptly deflect from open water bodies, high-altitude snowy peaks, and randomly placed light-reflecting objects such as the sidewalk banners, car side-mirrors, ponds, etc to maintain a clear vision. It blocks the horizontally integrated light responsible for creating a faze of color saturation, and alarming glares at the time of swimming, fishing, hiking, or strolling in the wild, etc.
Polarized Glasses - Build Your Own Glare-Free Outdoors!
The question is why polarized glasses for men and women? It unveils the fact that polarized lenses are built with a special laminated sheet which helps in eliminating and controlling the glares from different surface angles, ensuring that your vision doesn't disrupt during the outdoor exposure. It could be a fishing trip with twinkles of the diamond waters dismantling your sight or the winter hiking around the snow-capped mountains with high-altitude glares in action.
In both scenarios - using polarized lenses saves us from the unfair division of light and helps in maintaining a crispier vision for objects nearby and at distance being viewed with prominent clarity for those who stay outdoors. There are numerous color tints that make up your pair of polarised glasses with "grey" being a universally ideal shade for filtering the unwanted bright beams.
How Do Polarized Lenses Make A Difference?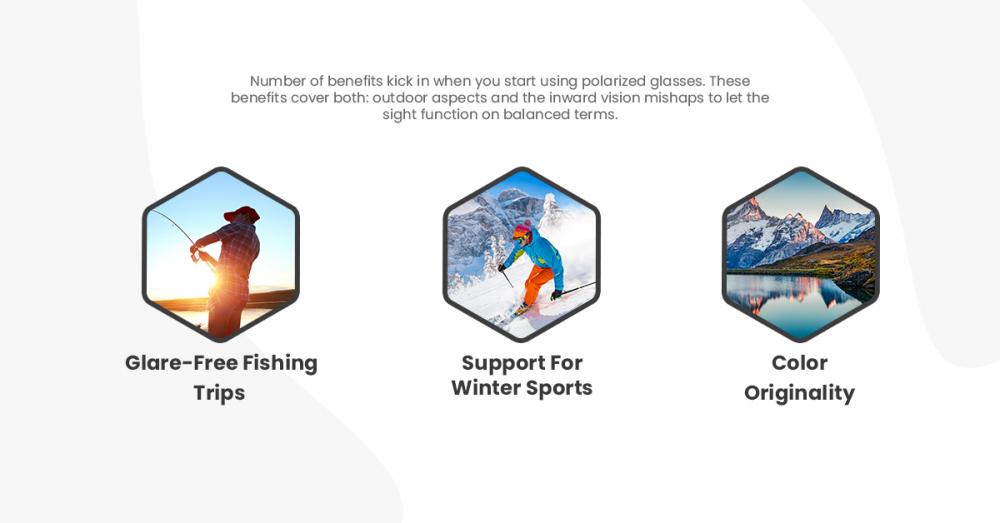 Get Polarized Glasses - Starting at $50 at Goggles4U
WHO SHOULD BUY THE

POLARIZED GLASSES?
1) Fishing enthusiasts, surfers, and coast guard services.
2) Hikers, mountaineers, and people living on high altitudes.
3) Outdoor workers, field engineers, and plant managers.
4) Daylight roamers and drivers with intercity traveling routes.
5) Glass wearers with poor visual acuity and sensitive eyes.
READ THE FAQS - POLARIZED GLASSES ONLINE!



1) Are polarized glasses available at Goggles4U?
Being one of the largest eyewear retail stores,
we house the highest quality polarized glasses
made at our state-of-the-art manufacturing
units. Starting at $50 only.
2) Do we have the freedom to integrate
polarized lenses to any frame?
Yes. We have 1000+ frame styles available that are fully functional with the polarized lenses. Choose your
frame style today.
3) Are polarized glasses best for outdoor activities?
Yes. In particular for fishing, hiking, skiing, or any outdoor
the spot where glares could possibly land into your vision.

4) How do you describe the polarized lens benefits for everyone?
It is a special laminated coating that blocks a series of incoming
glares from water, snow, billboards, sidewalk banners, mirrors and
possibly everything which reflects light in the horizontal wavelength.
5) Are polarized sunglasses at the trendy side of the eyewear game?
Yes. Apart from polarized sunglasses - we have the option of ordering polarized glasses
with prescription added. You can beat the glares and refine your vision at the
same time with a single pair!