Cleaning Your Eyeglasses | Goggles4u
We know for a fact that how much you care for your Eyeglasses and ofcourse you should. As it is your accessory to see clearly. However there are some things you must consider for taking take of your glasses. Like Cleaning them. We would recommend a few things before you get started on the cleaning.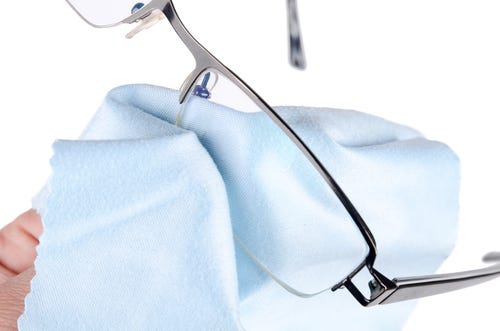 Always keep a case for your glasses
Every pair of eyeglasses comes with a case. If not then you must ask for it. To keep your Eyeglasses crystal clear and clean, you must always store your eyeglasses in a case to prevent it from scratches while putting them in your pocket or bag or even on a table when they aren't being worn. Cases always protect your eyeglasses from dust particles.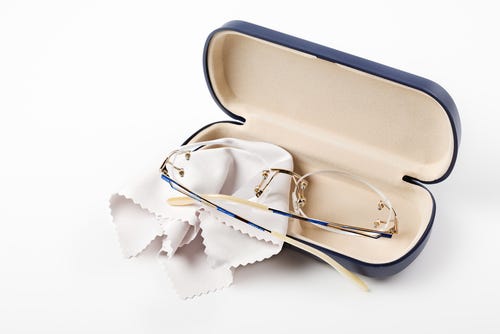 Cleaning Eyeglasses
A recent research shown by The American Optometric Association recommends that by washing your glasses once a day, you can keep them hygienic and well-functioning for your eyes. Cleaning Eyeglasses requires special care like cleaning them with warm water or soap but you must do that very carefully. Use a very soft cleaning cloth that comes with the eyeglasses or you can ask for an extra cleaning cloth for your Eyeglasses especially for the cleaning purposes. You should also pay close attention to the ear pieces around the temples and the nose pieces on the bridge as these areas tend to accumulate dust particles.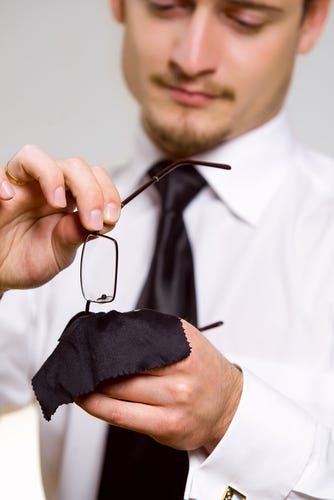 Only clean your Eyeglasses with a microfiber cleaning cloth which comes with it
Always consider cleaning eyeglasses with a microfiber cleaning cloth which comes with the eyeglasses as it is especially designed for not scratching your lenses. Do not use your shirt or other cloth fibers to make your Eyeglasses cleaner as they collect dust particles all day along and might also scratch your lenses.
Take care of your Eyeglasses when they aren't being worn
Take special care of your eyeglasses when you aren't wearing them. Leaving them on the bathroom counter, table or nightstand can expose them to air based pollutants and dirt. Always keep them in your case while you are taking a shower or sleeping. Protect them from perfume, hairspray, dust or other kinds of spray as they can break down the coatings on your lenses.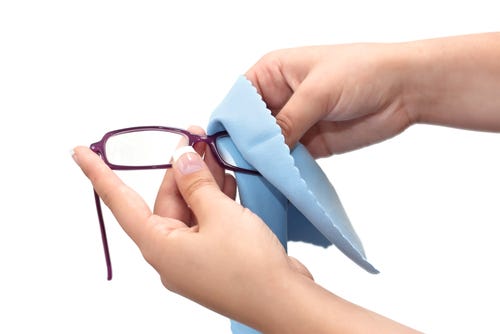 Spitting on your Eyeglasses is never a good option. Some people consider spitting on Eyeglasses for lubricating them for cleaning as an effective method for cleaning. This is never a good option as the bacteria on your saliva can cause an eye infection and might also break the coatings on your lens. You must also not breath out on your eyeglasses as it is same as spitting.
Taking care of your Eyeglasses requires special precautions and tips as they do take care of your vision.