Guide To Ordering The Blue Light Glasses Online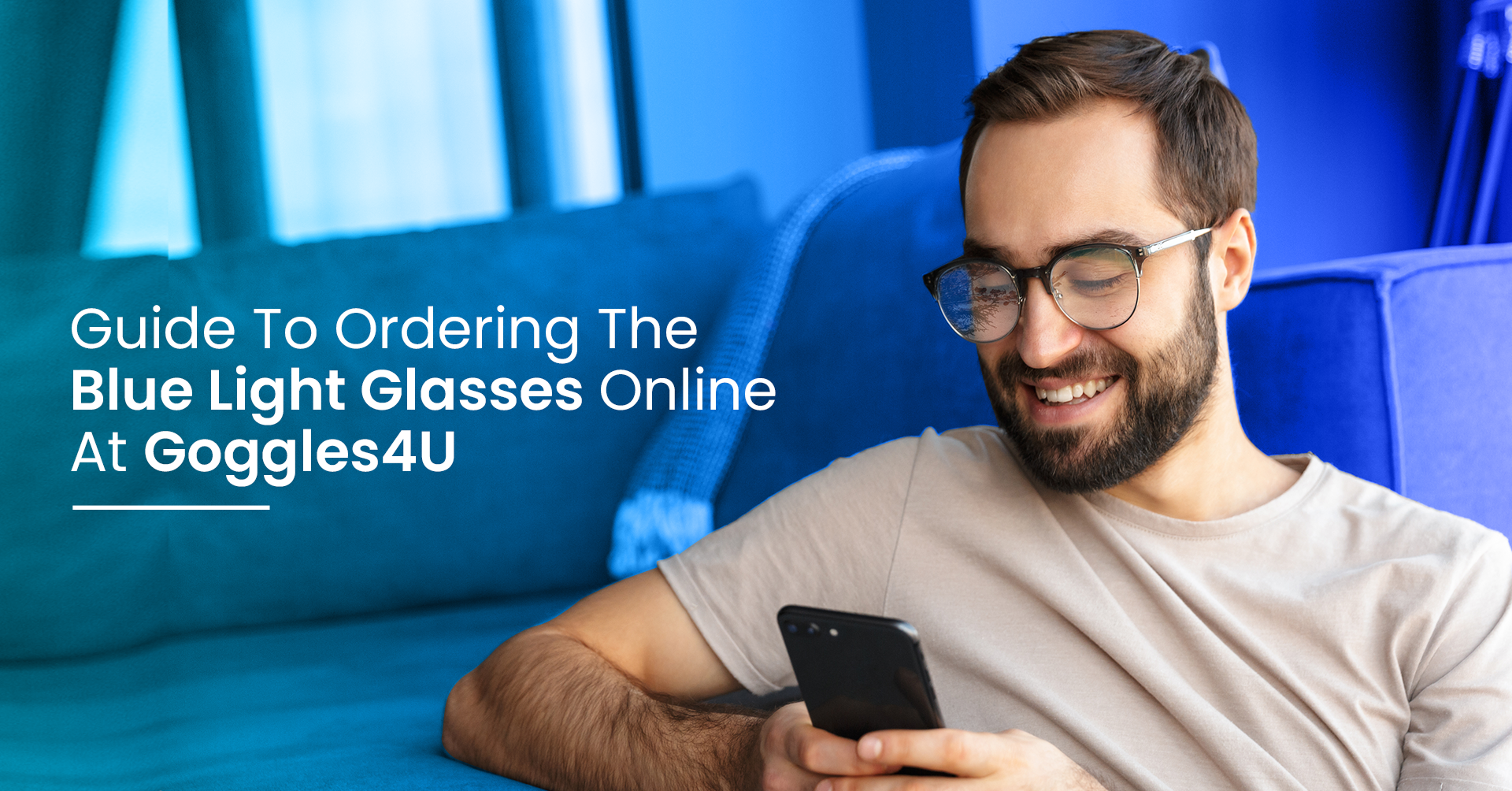 The ophthalmologist-backed data suggests that now individuals spend a staggering 11-12 hours of multimedia screen time and it is where the blue light is housed and spreads all the way to our retina. Whether we're replying to a quick office email in the dim-light setting or making our children watch their favorite cartoon for hours, the presence of the HEV blue light is inevitable and cannot be blocked from ordinary glasses that lack blue cut lenses.
Today - we're surrounded by technology with devices generating outputs on super-vibrant color screens - but what we do not comprehend is the bitter story of the blue light rays (HEV) disguised in the digital devices. When we're exposed to the blue light, we more or less affect our eyes to the degree when we expose them to the UV rays. The only major difference is that the blue-light is found in man-made inventions and is not naturally occurring when it comes to homes, offices, etc.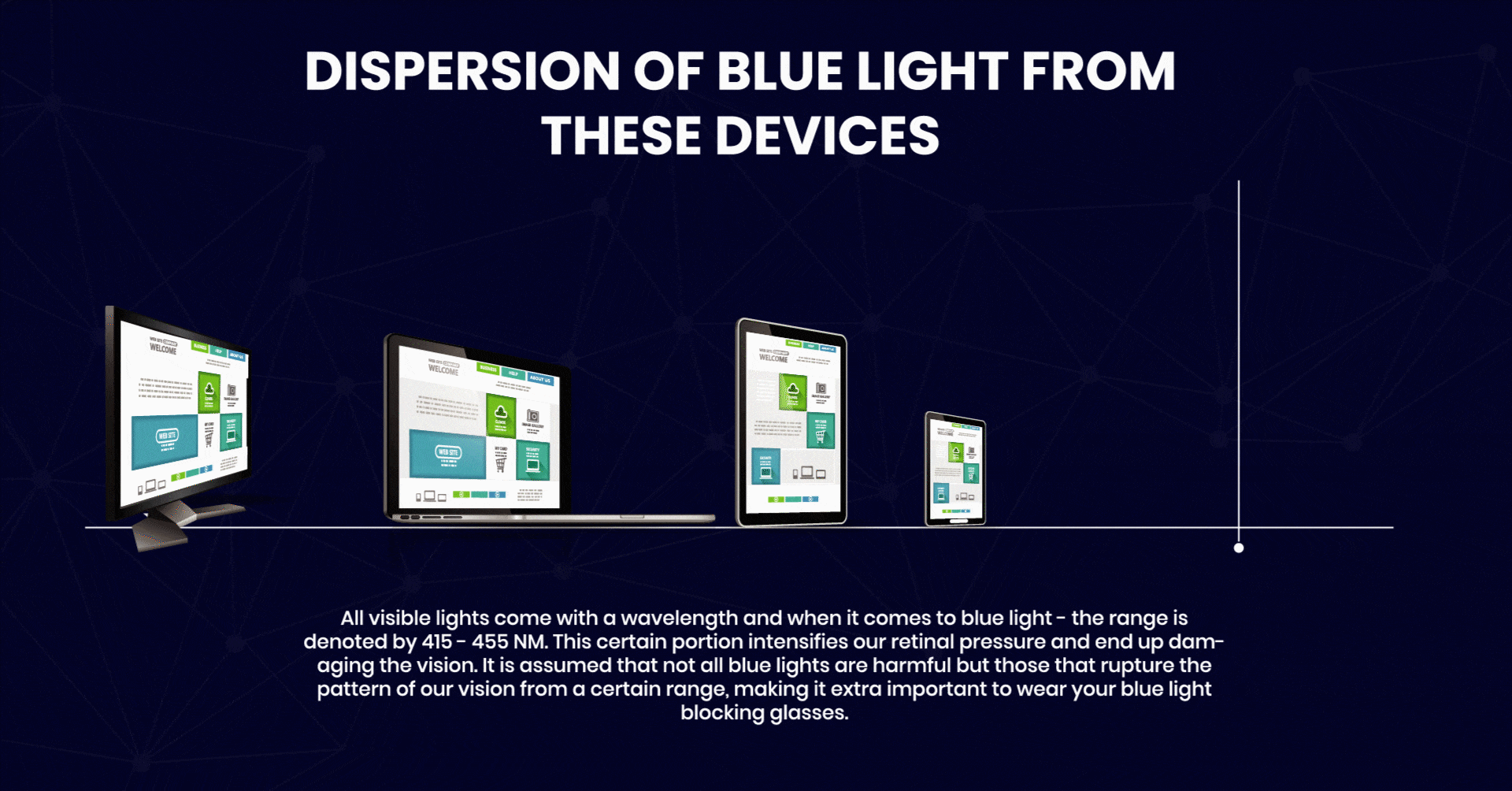 But - thanks to our Digital Screen Protection Glasses - we can work on our corporate and casual endeavors without hurting your vision. Respond to the sense of urgency of modern times by ordering our special blue light-blocking glasses.
1 - CHOOSE A FRAME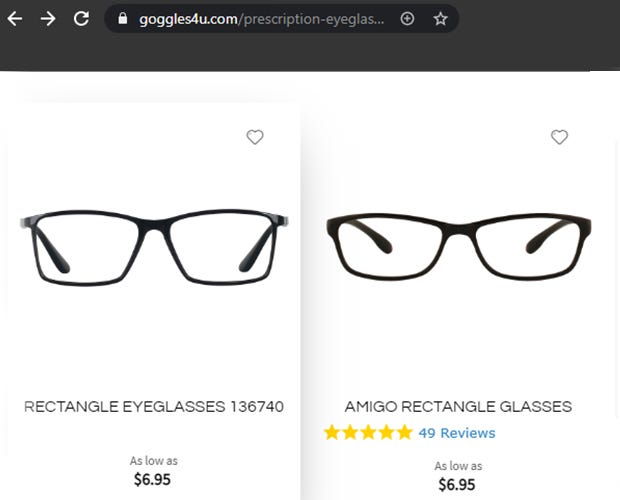 Visit Goggles4U and
choose a frame that
suits your persona from
the collection of men's and women's
prescription glasses online.
Glasses For Women

Glasses For Men

2) CHOOSE A FRAME COLOR & PRESS "SELECT LENSES"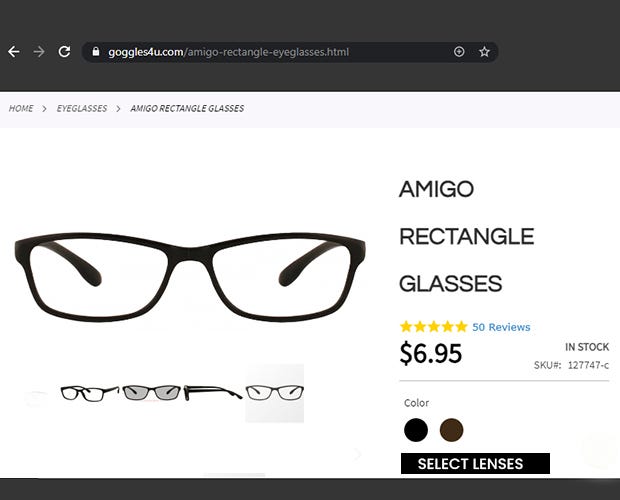 Choose your favorite color
and press "Select Lenses" to proceed
on to the prescription form.
3) Type Your Prescription Or Send Later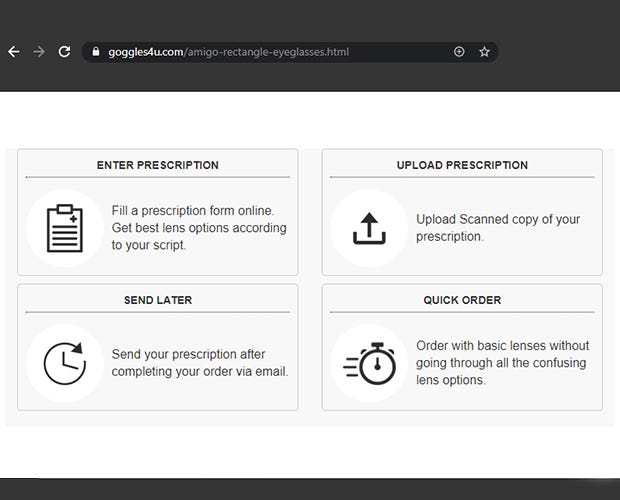 Enter your prescription or upload it.
You can also select "Send Later" to
place an order for a non-prescription
blue light glasses. Choose accordingly
and select the rest of the Lens Options.

Learn More

4) Add "Blue Cut Digital Protection Lenses" To Complete Your Order.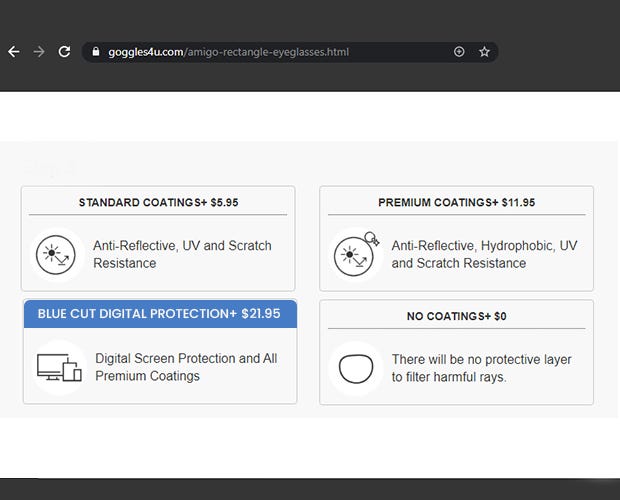 Select "Blue Cut Digital Protection Lenses" to complete your order at Goggles4U.