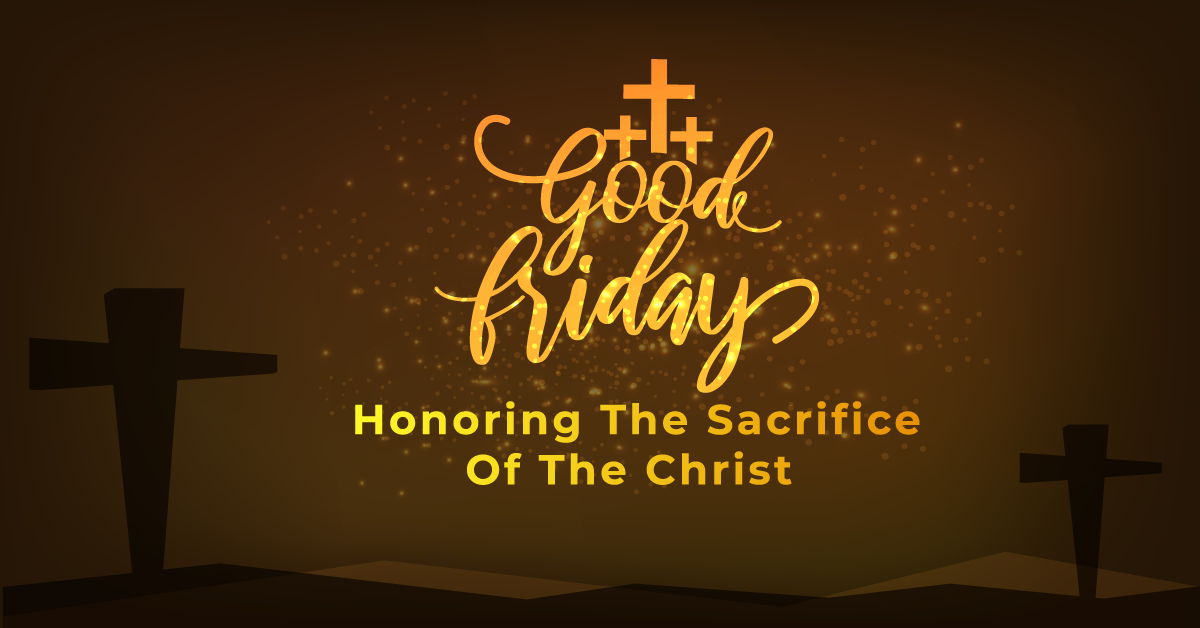 Good Friday is here which passionately marks the crucifixion of Jesus as per the eminent book: the Bible. It is observed before the "Easter Sunday'' with millions of believers involved in the commemoration. In some countries, the towns host parades that represent the holy sacrifice made by the Messiah which helped redeem a divine forgiveness for all of us. The Good Friday withholds the details of the cruelty which befell Jesus as he willingly took the God's quest and made a triumphantly heroic sacrifice for believers. It is said that, although the turn of the events are tortuous and heart-wrenching, the word "good" gleans on the holiness of the day which carries the glad tidings.
Good Friday - The Facts To Remember & Rejoice In 2020:
Good Friday falls before "Maundy Thursday '' which marks the "Last Supper" of Jesus with his apostles.

Good Friday calls for the Bank Holidays in the US and UK.

This festival is celebrated nationwide with rallies and open-air plays that demonstrate the crucifixion of Jesus.

This day also plates us up with "hot crossed buns" which marks the remembrance of this great sacrifice.

Tracked with citations from the Bible, Good Friday is the day of divine forgiveness and peace for the believers.

Good Friday marks the end of "Lent" which is the 40-days period of mourning the crucifixion of Jesus.
It's time to unite and strengthen the bond with Good Friday. Although it is strictly directed to stay at home, we can still use the remote sources to learn more about this historic event and envision its holy message to everyone. Use Good Friday's high spirits to adhere to your suffering and fill your life with optimism. Meanwhile, if you're looking for pre-discounted offers such as buying the next pair of glasses for $6.95 then visit Goggles4U and buy eyewear at low prices.