Why You Shouldn't Miss The New Frames From Our BOGO Glasses Catalog?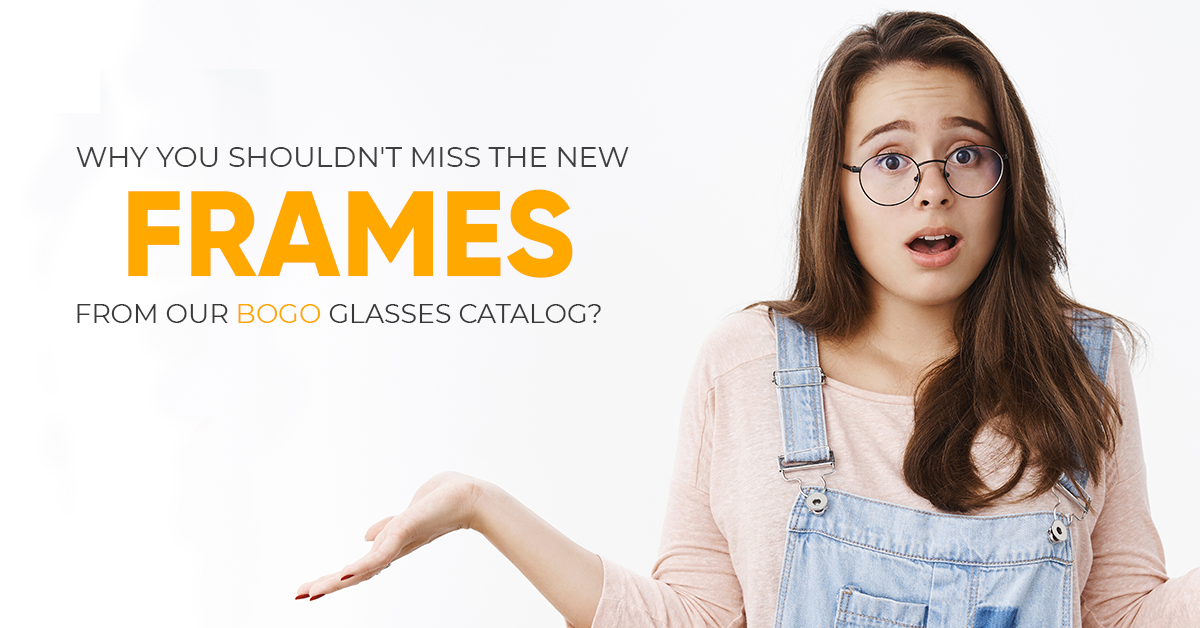 We bump into various eyewear retail stores that dish out mega discount deals but only when it comes to certain occasions. It is baffling as well as regrettable since anyone at any point in life may start to require a pair of glasses. Apart from this, the discounted frames are never updated and the catalog remains hideous and old-fashioned leaving customers at the edge.
Over the years, Goggles4U has ensured a frequent catalog update to drive more modish frames for you to wear and flaunt with fortune-saving discount deals that remain up all year long. Our Buy One Get One is a testament - enabling glass-wearers to purchase two best frames online by paying the price of 1 which is lucrative by all means. The question is: why you shouldn't miss the new frames from our BOGO glasses Catalog? Here's why:
1) Money-Saving Discounts
Buy One Get One is one of a kind discount eyewear deal that allows customers to get 2 glasses at the price of 1 with 100's of frame styles to choose from. That's right. This deal has no constraints when it comes to frame selection. In fact, the glasses catalog gets updated as frequently as possible which enables users to grab the top-selling frames; not just 1 but 2! Apart from this, our BOGO remains active throughout the whole year, changing the paradigm of achieving discounts when it comes to your next prescription glasses!
2) Diverse Glasses Catalog
Unlike other eyewear outlets online, Goggles4U ensures that glass-wearers get away with a diverse range of glasses by following the trends from the eyewear world. Further, we house all shapes and sizes to remain as a one-stop solution for your vision. Whether it's the sturdy acetate or the subtle rimless frames, our BOGO enables customers to explore a diverse range of glasses amid the mega discounts that we offer.
Glasses For Everyone
Whether it's your elderly aunt, buddy-like cousin, or the clamoring kids, it has become easier to buy glasses for everyone at Goggles4U. Our BOGO offers a range of frames to be ordered online such as cat eyes, square, rectangle, and even pilots. Keep your family's vision prowess checked and save up on our Buy One Get One offer to buy glasses for all. Settle your scores with frames that support high-index lenses or ease it out with colorful acetates for your children!