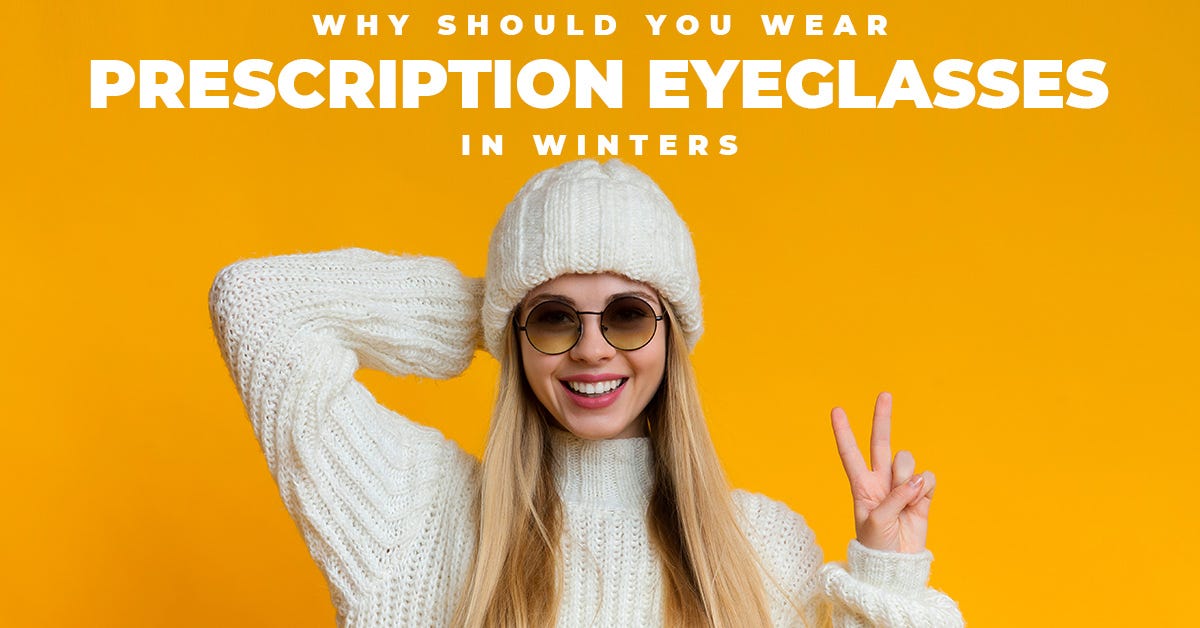 There are several reasons why winter is more debilitating for us with all its soothing schemes. This season, although it doesn't engulf us into heat and sweat, has its own consequences when it comes to the human body. SInce all body organs require some kind of protection, the winter's target the most delicate organs of all, the eyes and its precision in sighting. That's right! In this season, along with intensified UV rays, snow reflection also causes great damage to your eye, especially when you're strolling outside.
Above all, it comes with a lion's share of importance that we should wear prescription sunglasses in winters. It's said that this weather also causes eye-itching and dryness, which is also alarming from one's perspective. Explore more on why should you wear prescription sunglasses in winter and how it largely saves the eye sight from visual deflation.
1) Deflects Harsh Glares & Unwanted Beams:
Apparently, the winter season stages the world with water, ice and snow, making the sources prominent from which the harsh glares and unwanted beams are reflected towards the eyes. Numerous times, we're unaware of such glares especially if we're driving or associated with any other outdoor activity. Since the medical world strikingly accepts that taking the first hit from the sunshine does damage the cornea, it's important to empower the vision with prescription sunglasses especially when its winter season.
2) Reduces Wind & Dust To Eyes:
Like a winter outfit with the inclusion of a wind-breaker, the prescription sunglasses also offer the same level of protection amidst the cross winds. This commodity is also held responsible from letting the windblown particles perche the lenses. Moreover, with prescription sunglasses, the dust and debris doesn't affect the vision especially in the hilly areas. Infact, numerous frame styles help us attain more protection such as wraparound frames that embrace the full length of the eyes. Explore all frame styles here.
3) Heals Eye Strain & Headache:
Ever wondered what happens to the amount of light when it gets shot into your pupil? It's controlled and is forwarded to the eye to build the image that we wish to see. Likewise, in winters, the bright light, which is straight from the sun, affects the pupil, which in turn, has to remain engrossed in controlling the amount of light. For example: when entering a dim-light setting, the pupil adjusts the intensity by dilating itself. However, its constant constriction may result in getting headaches and eye strain. On the other hand, using photochromic lenses is highly reckoned in winters; why? Their self-changing tints that turn dark at the outdoor and light at the indoor greatly helps in the winter. The prescription sunglasses offer great protection for eye strain and headaches.