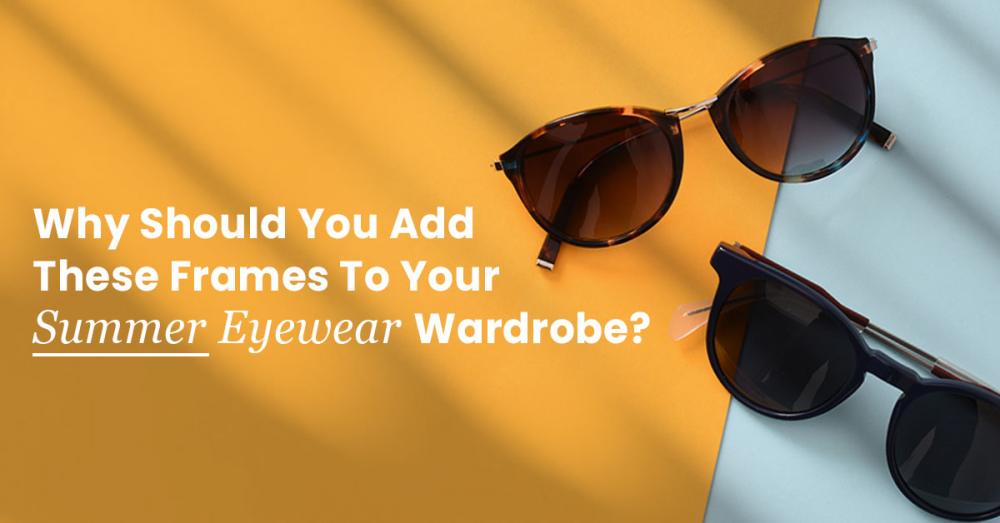 Summer isn't just about the sweltering hot weather. It's a transition that globally impacts the fashion domain. With the no-getting-away fact that every season endorses the best of styles and has a valid say in what we choose to exhibit, it has become mandatory to sort your summer wardrobe and align it with the true fashion blaze of this hot season (not literally). The same practice is brought upon by the trend-followers when it comes to styling up your eyes under the hot balmy summer days with new frame styles carrying summer-ready patterns, colors, and shapes. This year - explore what's in it for you by adding these frames to your summer eyewear wardrobe.
1) Translucent Glasses - Flair For Clear

Translucent glasses have made an enormous leap into the summer eyewear trends of 2021. Thanks to their sorted appearance and a single-color divinity that they're turning heads. The translucent glasses offer a new soft take on tropical styles and add a cool-off effect to your hot summer days. Explore the full range of translucent glasses in blue, silver, and maroon at Goggles4U.
2) Retro Glasses - The Hipster's Haven
The considerably large round glasses with a vintage twist are back on the summer fashion canvas. Thanks to their multi-color persona and funky color dispersions that they set out to be the hipster's haven. High-fashioned eyewear for your summer wardrobe. Get vintage rounds at Goggles4U.
3) Oversized Tortoise Shell Glasses - Summer Fashion Funk
Tortoiseshells, although, were never singled out from the summer eyewear trends. But after coming in on the fashion scene from the bolt of blue in 2021 - they're being consistently revamped into new shades, color-immersions, and even sizes. The oversized tortoiseshell glasses offer a new wave of fashion to surf on with their sturdy appearance delivering a cozy vibe to your summer wardrobe. This frame style can be contrasted with a wide range of outfits, typically of solid colors.
4) Brow Bar Glasses - New Styles To Accentuate Your Eyes
The browline element is here to stay when it comes to the summer eyewear wardrobe. We will see more of the bar-based and double brow-bar glasses with semi-rimmed forefronts that maintain simplicity and splash a stylistic element with its charming brow-covering plastic stroke immersed in surreal colors. This frame style is bringing back the retro vibes amid its semi subtleness.