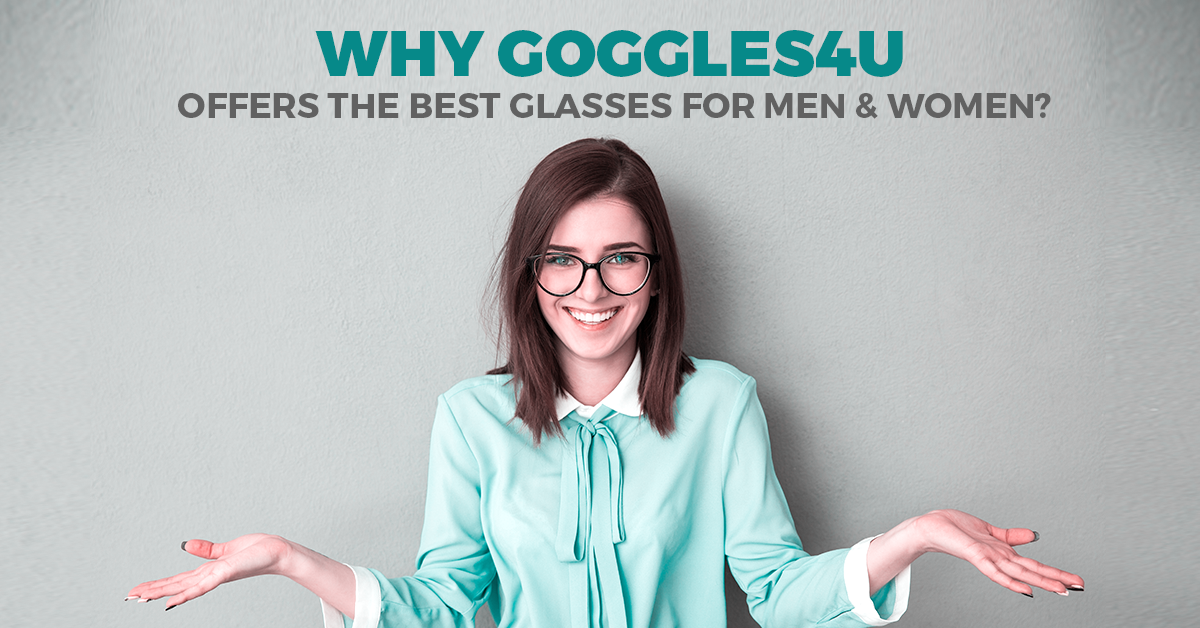 The matrix of buying glasses online is somewhat famous and yet puts us at the risk of ending up with a pair that doesn't match our preferences. From styles to shapes and to the level of comfort, there are multiple aspects that make it possible to buy the best eyeglasses online, inclusive of affordability. Be it the rimless specs, chunky glasses for nerds, or the high-fashioned semi-rimmed frames, learn why Goggles4U offers the best glasses for men & women that highlight affordability, comfortability, and durability for you.
Although, the foremost aspect is laid around the eyeglasses measurement to acquire the right fitting, wearing glasses with styles that match your persona is as important. Explore a range of prescription eyeglasses online such as Cat Eye, Browline, Pilot, and Square glasses. It's all for understanding the theme of your attendance with exclusive frame variety online.
A huge chunk of buying the best glasses online is in finding such a material that is lenient on the skin. Since Goggles4U sells FDA-approved glasses, it's not a hassle to find the right material for your face skin. Apart from acetate and metal, even frames with combo material are of world-class quality. The assurance is further backed with manual loops for frame quality: the acetates are light-weight and metals are of premium quality.
Despite the widest range of exotic eyewear styles, Goggles4U is famous for discounted prices and seasonal promotions. Since customers require round-the-year deals, we take pride in offering two glasses at the price of one with Buy One Get One. Moreover, this eyewear superstore offers seasonal discounts to embellish your shopping experience more on Christmas Day, Valentine's Day, Father's Day, Mother's Day, and Cyber Monday. Apart from this, the discounted pricing continues to benefit you with glasses starting from $4.95.