The Best 4th July Eyewear Discounts For Independence Online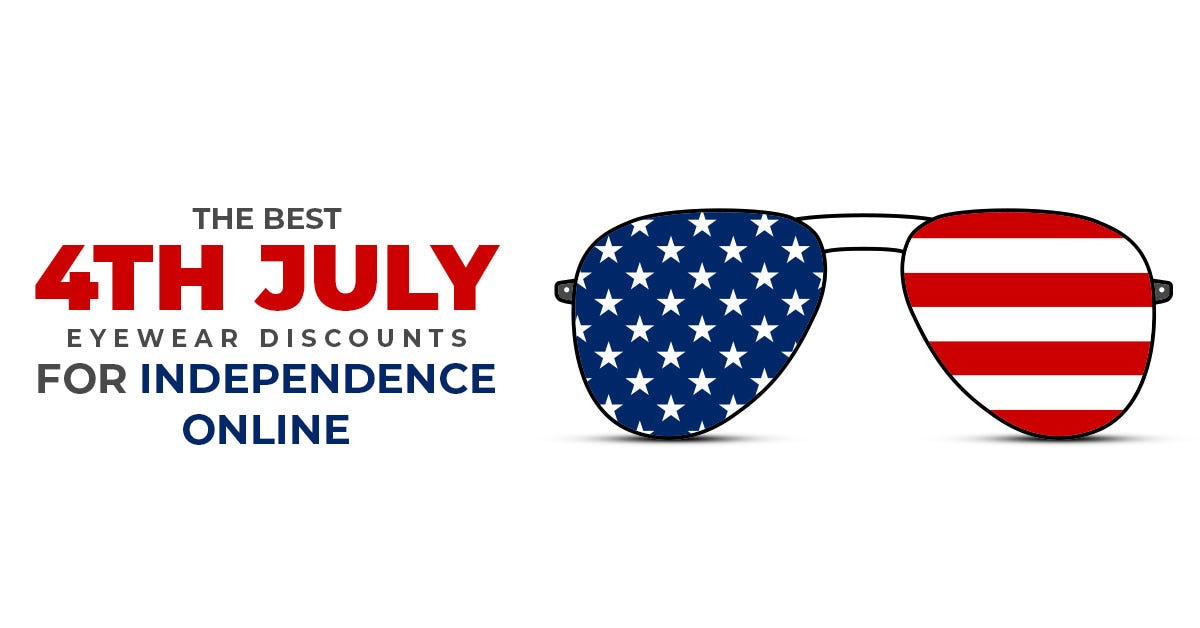 It's 4th of July again and we're perhaps expecting the vanilla-sky fireworks so the citizens of this country could celebrate amid the pandemic. The independence day for the United States of America stretches back to the 18th century marking its advent in the American Revolution. Since then, this day brings back the memories of pure liberation for a nation home to Benjamin Franklin, Abraham Lincoln, Ralph Waldo Emerson, Nathaniel Hawthrone, George Washington, and Franklin D. Roosevelt. The 4th of July opens the door of independence on retail shopping too as a ton of big brands offer huge discounts on the retail, accessories, electronics, supplies, appliances, etc. Here's how we celebrate the 4th July sales saga by offering unparalleled discounts on eyeglasses for men, women & kids. Let's vouch on a safer and sharper vision for the future to come.


4th July Independence - The Fun & Interesting Facts:
The 4th of July marks an official holiday

for the nation.



The 4th of July fireworks were first

introduced in the state of Philadelphia in

1777.





The 4th of July Independence day

is an emblem of patriotism for

Americans.

Nearly all retail stores offer

a share of their discount to the

general public.



Families make way to resorts

or host Barbeque for neighbors

and relatives.
Celebrate 4th Of July - Get 45% OFF On Your Eyeglasses At Goggles4U

Grab our smashing discount offer that continues until the independence day. Shop glasses for men, women, and kids with 45% off on fresh frame styles that make up your 2020 wardrobe. Explore a range of glasses to acquire this independence. Celebrate 4th July 2020 with discounted prescription eyewear that are light, stylish, and durable at Goggles4U.