Summertime has arrived, this indicates a sign of spending a lot of time outdoors in bright sun. So, are you considering getting a touch of sparkle and elegance in this summer time of the year? Are you chasing for a fresh, fashionable and lively look this season? Besides your outfits, makeover, shoes, bags, your sunspecs are also the symbol of becoming trendy in this summer. Sunglasses are considered to be an important necessary fashion accessory in summer to protect your beautiful eyes from sunlight. On the other hand, with new accessories in the world of style, sunspecs are currently widely held as a "fashion" symbol. In this summer, sunglasses which are large, bright, and glamorous, with a great sense of elegance to give you great glow when you step outside into the bright sun. This means that you are not going to sacrifice the fashion for protection and safety of your eyes when you pick your new-fangled seasonal sunglasses. Thus it can be said that "bigger the frame, the better the safety". Favorably it bounces more room for trendy, modern design.
Nowadays, a variety of sunglasses are presented in the market but then again we always have a preference for the ones that embraces the contemporary fashion. Summer presents spanking new, glorious, noticeable styles and smart sunglasses. As a result style lovers will certainly take hold of shades that are as per the present-day the latest trend to get the most out of the magnificence and good looks. Some styles are nowadays very eye-catching and attractive including big round Sunglasses, Oversized Sunglasses, Vintage Styled Sunglasses, Aviator Sunglasses and Wayfarers.
Besides these styles, summer glasses are also seen in different lively and vibrant colors enhancing its design and the latest trend.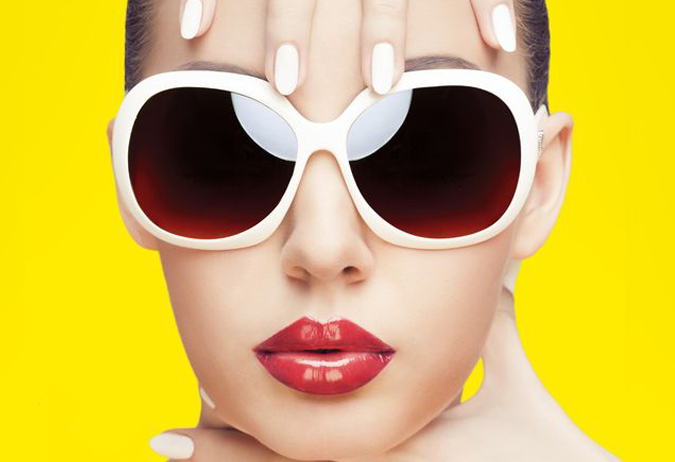 So folks, if you are about to start your summer shopping or have not yet completed it for this summer time then you must not overlook to add a cool looking sunglasses pair to your shopping list and should pick yourself a pair of trendy sunspecs to chic yourself with them and make yourself a style statement!