St. Patrick's Day - History
A day to remember the Saint Patrick and to celebrate the Irish-American culture in the United States. The significance of this day highlights the world's most popular saints and a reason for the Irish to cherish the memory of their Saint and to symbolize their love.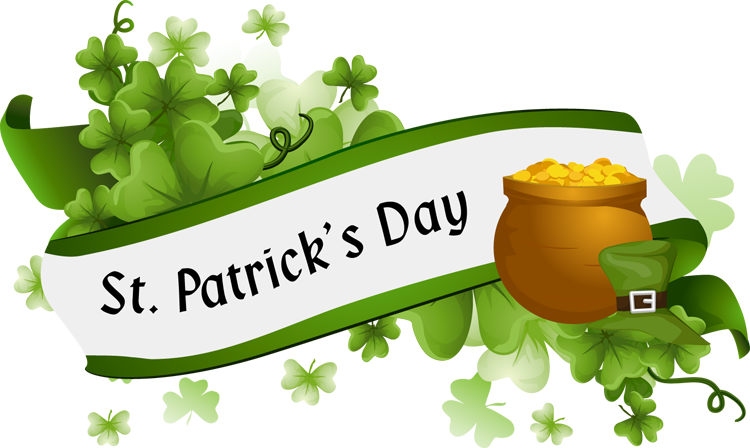 St. Patrick was born around 385 in Scotland at the time when Romans were in charge of the colonies in the Great Britain. At the age of fourteen, he was captured and taken to Ireland as a slave to herd and tend sheep. At the time of his captivity, he turned to God in prayer where he prayed in the woods and mountains and felt no hurt from the snow, ice or rain.
Eventually his love for God grew more and more and he escaped after having a dream from God in which he was told to leave Ireland by going to the coast. He came back to Britain where he was reunited with his family.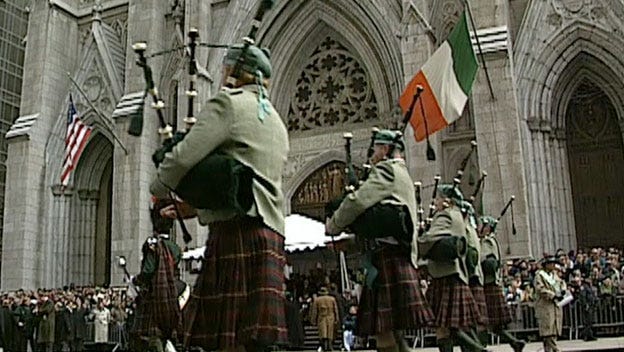 He had another dream in which he dreamt that the people of Ireland were calling out to him to return back and preach them about God and the Holy Spirit. St. Patrick then began preaching the Gospel throughout Ireland and converting many under his guidance and teachings.
St. Patrick preached and converted almost all of Ireland for 40 years and worked many miracles and wrote his love for God. He died on March 17th 461. St Patrick used the Shamrock to explain Trinity which also signifies the color green and which has been associated with the Irish culture since that time.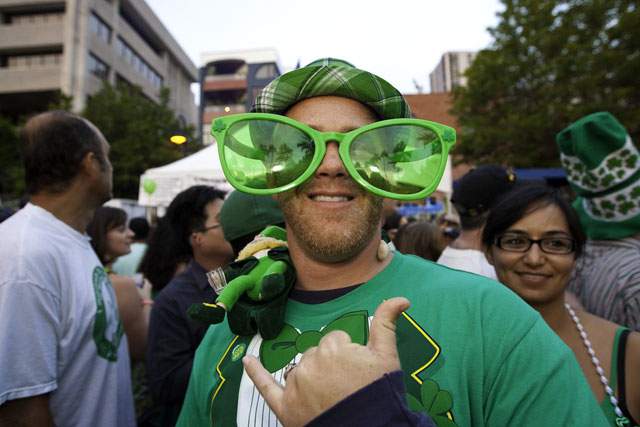 The Festivities
The use of the color green becomes predominant on this day and people (mainly Irish) celebrate with green theme parties, green apparel and clothing, alcoholic drinks and food. People often wear green clothing and go on to enjoy themselves in green theme parties. Irish clubs and pubs hold special events and the color green imply that you belong to the Irish community. Large street parades are held to mark St. Patrick's Day in cities such as Chicago, Philadelphia, Denver, Houston, Detroit and many more.
So the celebrate the St. Patrick's day while going for the green eyeglasses frame at Goggles4u.