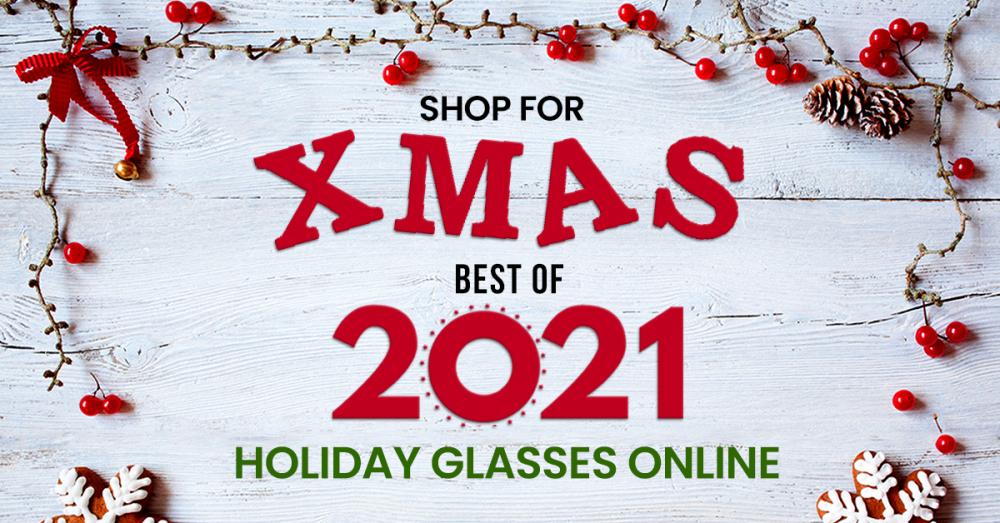 The most awaited festive which brings togetherness, warmth, peace, and most of all - hopes for a future
to come, has arrived and we're oozing the excitement to wish everyone a very happy Christmas around the
world! Except for good food, humming the hymns, decorating the majestic x-mas tree, and packing up
the hearty Santa presents - what's one another way of spending time on Christmas 2021?
HAPPY CHRISTMAS 2021
THE SHOWREEL OF GLASSES!
The holiday season also requires sprucing up to the fullest, be it a new outfit or the new glasses to flaunt at the dinner on a Christmas Eve or attending any Xmas feast in the town. It's a perfect time to be the best version of ourselves and spread positivity by throwing a personal shade of styles onto your attendance.
As much as we're excited about wishing you a Merry X-Mas - we've got the best 2021 holiday glasses online handy.
From rivet-adorned cat eyes to the casual translucent that exhibit the colors of tomorrow - we're offering the chance to shop for discounted holiday glasses online for X-mas. You can choose from 1000+ frame styles in oversized, browline, round, and sports glasses to keep the festive charm alive while you provide special attention to your eyewear wardrobe.
Shop for the best-discounted Christmas glasses online and make Christmas 2021 the most memorable festive in terms of a revisioned eye vision and styles association.
Shop For X-Mas | The Best 2021 Holiday Glasses Online