Sale of Liberty: Don't Miss The Extended 4th of July Eyewear Sale Online!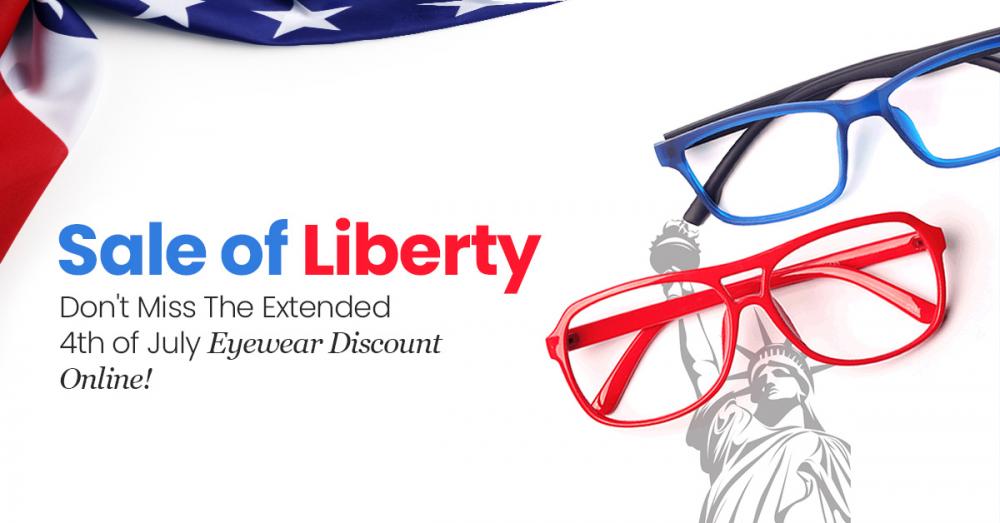 A happy 4th of July to everyone celebrating. After a handful of 2 years - the world is again buzzing and cheering with the colors of independence and there's no other day to celebrate our liberty than this day. It sure is a vanilla sky all over America with massive discount deals knocking on your doors tonight. We believe that rejoicing the 4th of July independence for only 24 hours is not ample for hardcore glass wearers and in turn - we're celebrating true liberty by extending our eyewear sale online. Head over to Goggles4U and claim massive discounts on 1000+ frame styles for men, women, and kids. Reminisce the true spirit of independence and refine your vision with the divine spark of liberty.
DON'T MISS THE EXTENDED 4TH OF
JULY EYEWEAR SALE ONLINE - GET 47% OFF TODAY!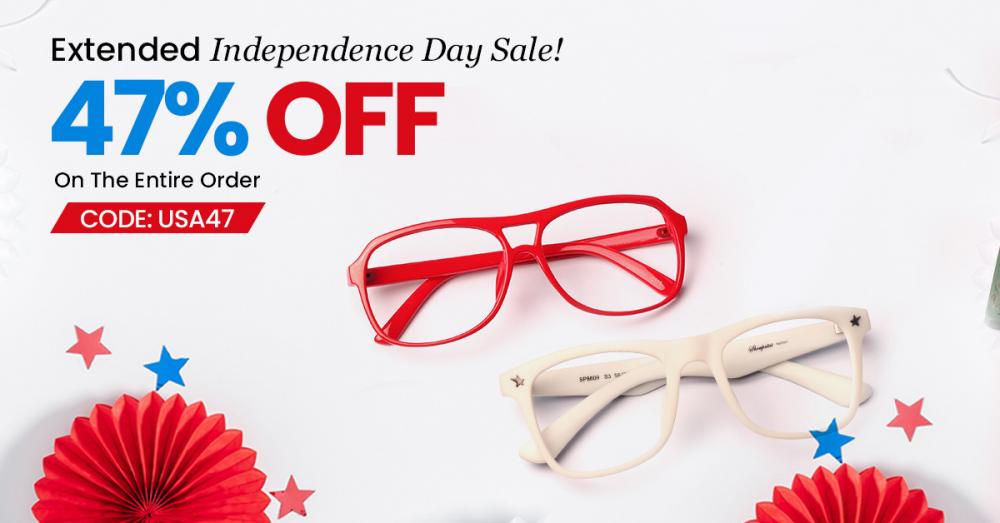 Choose the best eyeglasses online and redeem your favorite discounts by using our independence day sale online. Explore from a wide range of glasses cataloged into bold, sleek, square, round, cat-eye, and pilot glasses. Dress up on the late independence day celebrations with our oversized geometrics or settle your scores with the flaming hot cat eyeglasses. Avail the best eyewear sale online with our extended 4th of July sale. Visit Goggles4U and reclaim your right to shop for eyeglasses with the best discounts possible online. Don't miss the extended 4th of July eyewear sale online before the stock runs out.