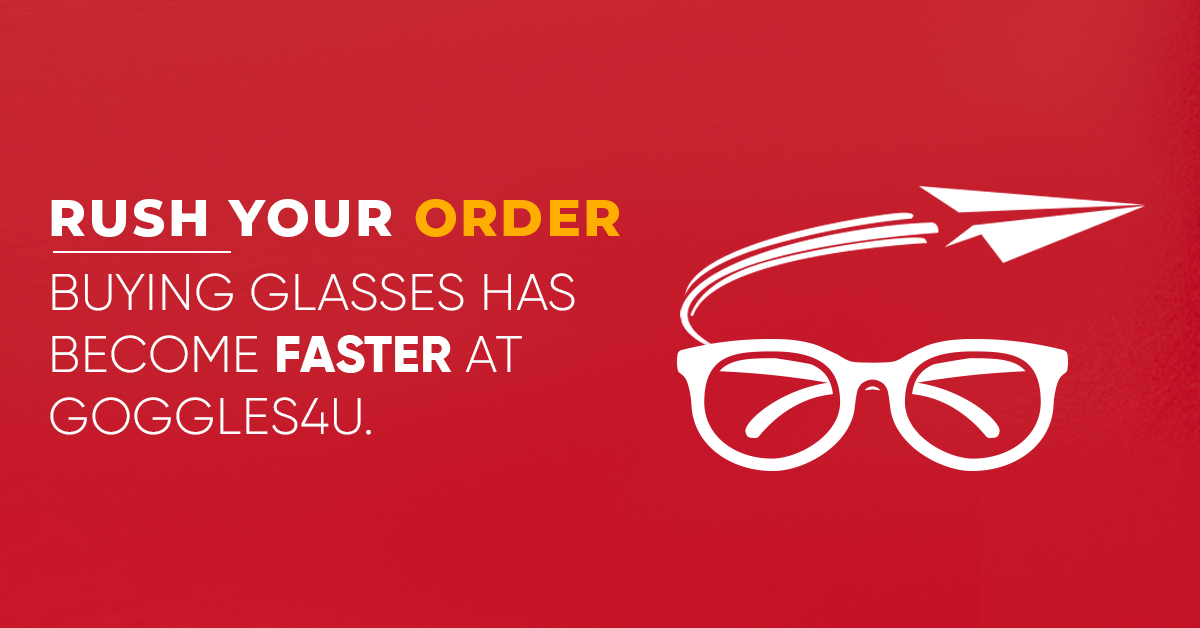 It is apparent that buying glasses online opens a lane of multiple possibilities that benefit customers throughout the order journey. It's affordable, less time-consuming, and offers a variety of frame styles that can be explored and ordered with a few clicks. As far as the pricing module and quality are concerned, nothing beats the competitive edge of ordering your eyewear online with 1000's of styles to grace the dynamics of your face shape.
However, owing to the instant requirement of wearing your glasses, various eyewear retail stores deprive its customers of a game-changing fast delivery once you place an order for your next pair! That's right! The process of making frames and assembling them into glasses takes more than one's patience, presenting a stark global requirement of saving more time and allowing glass-wearers to flaunt their frames frequently.
Whether it's the chunky acetates for your kids or the subtle round rimless for your book reading at night, there's always a frame that convinces you enough to grab it within hours. After all, there's more to buying glasses online than from the regular brick-and-mortar that charges a bank-injuring price on what we count as a commodity for the public.

RUSH YOUR ORDER - MAKE EVERY HOUR COUNT!
It's time to make every hour count and get your hands on any frame you fantasize about wearing. By recalibrating our manufacturing division and crafting a mission to make the delivery of glasses more timely and exclusive, Rush Your Order" is the only option that breaks the barriers and ensures a safe & quick order delivery to your doorstep. Add more value and agility to your online eyewear orders by completing it with the Rush. Order your favorite glasses at Goggles4U.
HOW TO BUY GLASSES WITH RUSH YOUR ORDER?
We keep it simple and quick to order your next pair of prescription glasses when it comes to "Rush Your Order" delivery. Watch a comprehensive video on how to get your eyeglasses with this super-fast and time-saving delivery service. Spread the word and buy glasses for men and women all over the US without any time constraints. Order a frame today, flaunt it tomorrow!
TERMS AND CONDITIONS
1) Available for Single Vision Lenses only (Reading & Distance).
2) Applicable for limited frames inventory.
3) Only limited promotions and discount offers are applicable on "Rush Your Order".
4) The order processing time for your glasses is 60-90 minutes during business hours with Regular and Priority shipping.
5) Available all across the US.
6) Delivery time may vary for U.S Territories and APO / FPO addresses.


I ordered my very first pair using the new rush your order. To my surprise, it's the fastest way to get your hands on your favorite frames. They're discounted too!

Goggles4U has been my top priority when it comes to buying glasses online. They never cease to amaze me and now the rush your order delivery gets your order processed in one 1 hour.

I was reluctant to use this option but then it got paid off when I received my order faster than one could hope. The rush your order is a lifesaver.

The 2-day accurate delivery is now possible with rush your order. I couldn't ask for more as I got my glasses in the mentioned time frame.