Buy Progressive Eyeglasses Online | Goggles4u

What Are Progressive Eyeglasses?
The progressive eyeglasses entail a three-way solution for your blurred and distorted vision. This progressive-friendly eyeglass fixes our vision deficiencies through a single lens that offer Distance, Intermediate and Reading vision ranges. The progressive eyeglasses are no-line bifocals which exemplifies their seamless lens shape that incorporates mainstream eye solutions. Empowered with a three-distanced range, the progressive glasses have a wider vision span compared to bi-focal glasses that use two focal-lengths for Distance and Reading. Quite simply, the reason behind using the progressive eyeglasses is their potential of having a multi-focal lens with no visible segment. The progressive eyeglass best deliver precision with errands, reading, driving and using multimedia which eradicates the need of having more than one pair. Explore our fresh catalogue of rakishly designed frames and order progressive eyeglasses here.
How To Measure Your Pupillary Distance?
In most cases, PD value ranges from 57 to 65 mm, with the most common one as 63 mm. At times you will find PD written as 63/61. In such cases the first value is for Distance PD which may be entered while placing order and the other value 61 is near PD. Repeat this process a couple of times to ensure you have an accurate measurement. Read More

How To Get A Perfect Frame Size?
When purchasing a new pair of eyeglasses, you must note down frame measurements from your old spectacles if they accurately fit well. These sizes are printed on the inside behind the nose bridge of your eyeglass temples area. Read More
The Benefits of Progressive Eyeglasses:

The progressive eyeglasses enable the 'see at all distances' sight with Reading, Intermediate and Distance ranges.

Based on prescription – the progressive eyeglasses can be engineered for Reading and Distance only.

Find hundreds of irresistibly stylish frame compatible with the lens used in progressive eyeglasses.

The progressive eyeglasses are thin, powerful and deliver precision without a visible lens line.

The progressive eyeglasses present great vision support to old people as well as the young individuals.

80% of the rectangle, oval and square frames are liable to be changed into the progressive eyeglasses.



Select Your Frame:
And now the time is to select your desired frame, we have a huge assortment of latest frames where you can select from full-rim, half-rim or rimless styles and also have these latest and trendy eyeglasses for men and women so they can depict their classy appearance more audaciously.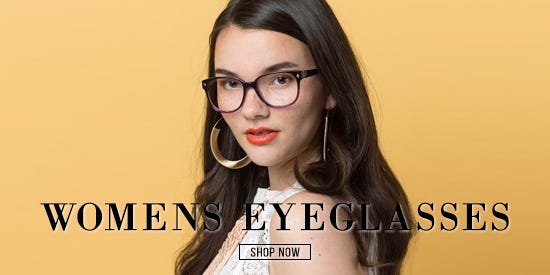 Read More: GUIDE TO BUYING THE BEST PROGRESSIVE EYEGLASSES

BUY ALL PRESCRIPTION EYEGLASSES