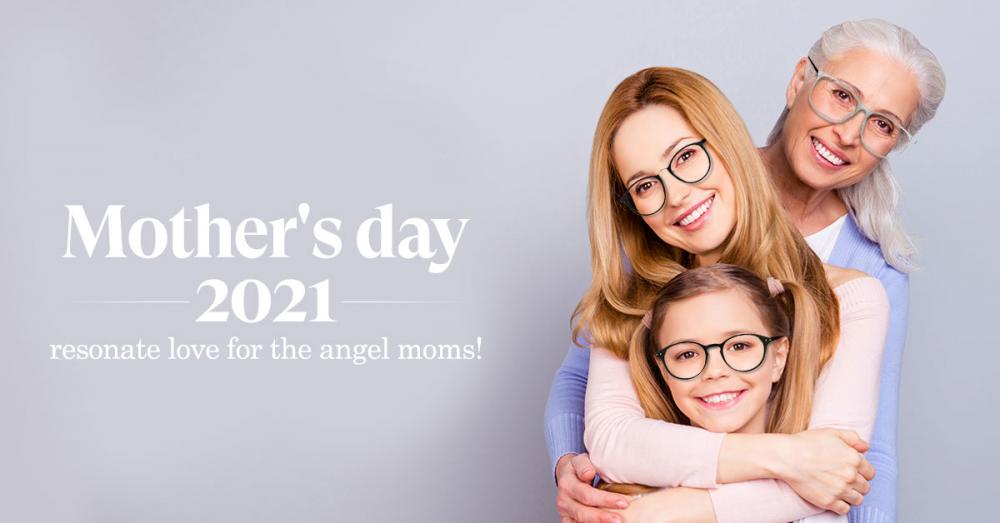 Mothers - whom everyone is in awe of - are angels disguised as humans and we're celebrating their presence, idea, and exhibition in our lives. Mother's Day is celebrated with full zeal and positive spirits as it initiates a global recognition of all that we've been bestowed with by other mothers: their warmth, unconditional love, lifelong advocacy, care, and mentoring us whenever we drift off from the moral compass.

The best mother's day gift is to celebrate it with a louder buzz and let the world know that moms deserve true admiration for their heroic fervor, of helping us piece together a good life. Whether she's a working woman, single-parent, frail grandmother, newly-wed, or a stay-at-home companion, the love for mother doesn't fade but grows with time.

Every mother's day - a million people push to new heights to make their moms smile with a recognition of their love. It means that sending the best mother's day gifts is an ideal way to beautify this day more, making moms experience the delightfulness of being loved back.
As this day is not wholly enough to even accentuate the love and sacrifices of our moms - it's time to reward them with something of intrinsic and great importance. Explore the widest range of frames online and get discounted glasses for their improved vision. Bestow them with a gift that helps them see the world more clearly - all that through a high-fashioned frame that also rejuvenates their persona. Explore the best women's glasses and set things straight on this Mother's Day.