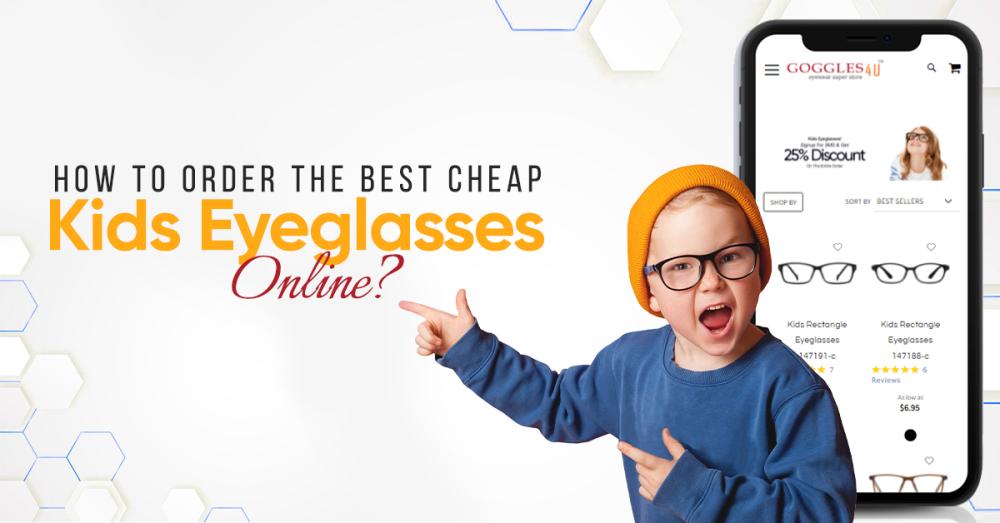 The eyewear commodity has become a global necessity and is now required by everyone with a weak vision. Whether it's your 6-year-old kid with an inherited blurry sight or your toddler who doesn't compromise on the cartoon saga on his/her tablet - ordering the best cheap kids' eyeglasses has become a topic of great discussion among the parents.
The thing with kids' prescription glasses is that several aspects come into play due to their hyperactive and playful nature and the nagging adaptability towards vision correction. While buying cheap kids' eyeglasses, we make sure to choose the best frame materials, frame style, and lenses. Still, wondering how to order the best cheap kid's prescription glasses online? Find here.
1) Prioritize The Lens Thickness
Starting off by prioritizing the lens thick of your kid's cheap prescription glasses would be a smart move. By doing so, we could set out to choose the best frames for children. If their vision is deeply weak; the optometrists would reckon wearing thick lenses for which the bold and gigantic frames would not make the cut.
Search for cheap kids prescription glasses with sleek and outlined structures that may handle the strong prescriptions easily. Compensate the eyewear thickness by picking the best frame style which adapts to the strong prescriptions really well!
2) Go For Clean & Modern Styles
Not all frame styles engulf the perfection of wearing the kids' prescription glasses. As much as kids resist having the baggage of frames in their eyes, they can also be amused by finding a modern frame style that inspires confidence in their persona. Look for bold square or semi-sleek rectangle glasses with a pop of colors and lightly decorated rivets. Keep it alluring, not boring!
3) Metal or Acetate - Get The Material Right
The ideal frame material for buying kids' prescription glasses online is high-quality plastic: acetate. It's far more durable, colorful, and delivers an adolescent look on young children with a weak vision. On the flip side, buying cheap kids' eyeglasses that are metal-made is also not a bad choice. In fact, today, steel or metal glasses offer almost the same features as plastic glasses. Depending on the kid's preference, choose a reliable frame material that prolongs their use of glasses.