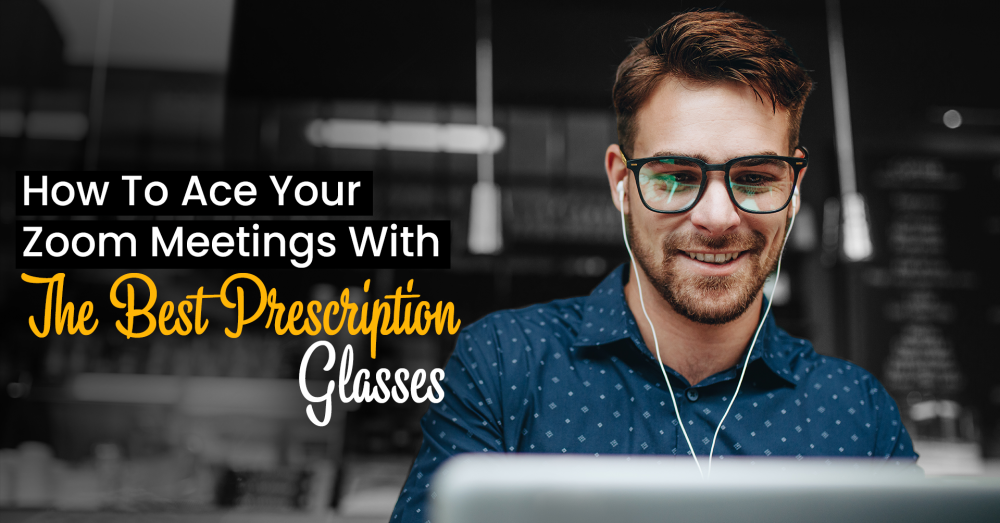 Now - more than ever - we find ourselves sparring with the need of getting seated in front of the screen and attending corporate office meetings or casually catching up with a friend. Thanks to zoom. The well-organized office cubicles have turned into kitchen counters and every cozy corner of the house is potentially an area to ace your video meetings. Amid the pandemic - companies are still working in full swing and employees are making home-appearances with their corporate stature to keep up with their tasks. To put it into perspective - using the best prescription glasses has also become an integral part when getting ready for zoom video sessions. Whether you're rocking the colorful PJ's waist-down - your presentation waist-up matters and counts in your wardrobe improvisation. Explore how to ace your zoom meetings with the best prescription glasses.
The whole experience of zoom meetings should be comfortable and at the same time trendy for an employee's attendance. During the meeting, it could be possible that a minute's task could become an hour's hassle especially when an integral business discussion initiates and the matter requires your presence. In this case - It is great to style up with our new catalog of face-friendly acetate glasses online. They are colorful, light, and durable with fun patterns that contrast nicely with your daily casuals. Explore the fresh range of acetate frames and use them as your next prescription and let this frame style speak volumes about your virtual look.
Rimless prescription glasses provide a sleek & subtle touch with gentle and durable metal materials. This frame is an extension for a variety of styles - including oversized, rectangles, and squares, etc. When it comes to zoom meetings - the rimless glasses ensure a refined look with their slim sophistication and erode the usual burden of wearing glasses during the video session. Usually - it's only the outline of the rimless frames visible on the face which also serves the need of creating a look without making glasses boldly noticeable. Likewise - such frames are durable with their metal body and the sleek temples that embrace all face shapes.
It doesn't always have to be formal when it comes to zoom meetings. The last-minute office call-outs were very common way before the pandemic confined us to the work-from-home mode. With that in mind, the oversized prescription glasses work the best - ones that are glazed in funky colors with eyewear decoratives such as fancy hinges and shiny rivets. The usual zoom meetings are founded on business-discussions and exhibiting your eyewear choice with utmost creativity and trends is definite freedom of expression. Wear oversized frames and save your video meetings from turning colorless and mundane.