Father's Day 2021 | Get Hero Frames For Your Dad Online!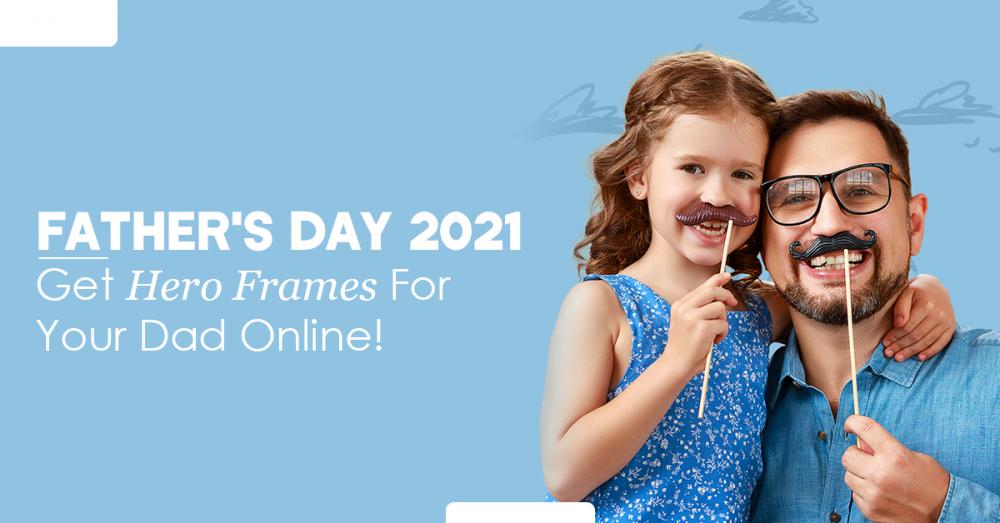 When was the last time we officially celebrated the heroics, sacrifices, and mentorship role of our fathers? It goes unnoticed, although, the real bond of memories, understanding, and decision-making stems from the relationship that we share with them. Every year - millions of cards are rolled out in recognition of father's day, highlighting their support and the role-model heroics. But - after it - their courageous exhibition is somewhere lost or not appreciated during the year.
Apart from being the head of the family - a father is a friend, mentor, listener, and always the first person to buy us our first-ever favorite thing. Over the years - Father's Day Celebration has met global familiarity and we can't stay away from stealing someone's thunder. It means that on Father's Day - the exception has to be from our side. Be it a hearty gift, greeting card, or even the pair of prescription glasses that refine their attendance and resolve their vision problems accordingly?

This year - celebrate Father's Day with not just the usual vim and vigor - but save up on the most updated catalog of discounted eyeglasses online. Give the head of the family an excuse to smile his soul out by gifting him a sophisticated pair of "dad glasses" that adds the missing sparkle to his persona. Choose from a variety of single, dual, and triple colored frames or add sunglasses tints to the frames of their choice by visiting Goggles4U. Hand out the best father's day gifts by refining their vision, once in for all.