Fall 2020: Fall In Love With The Color Rich Acetates!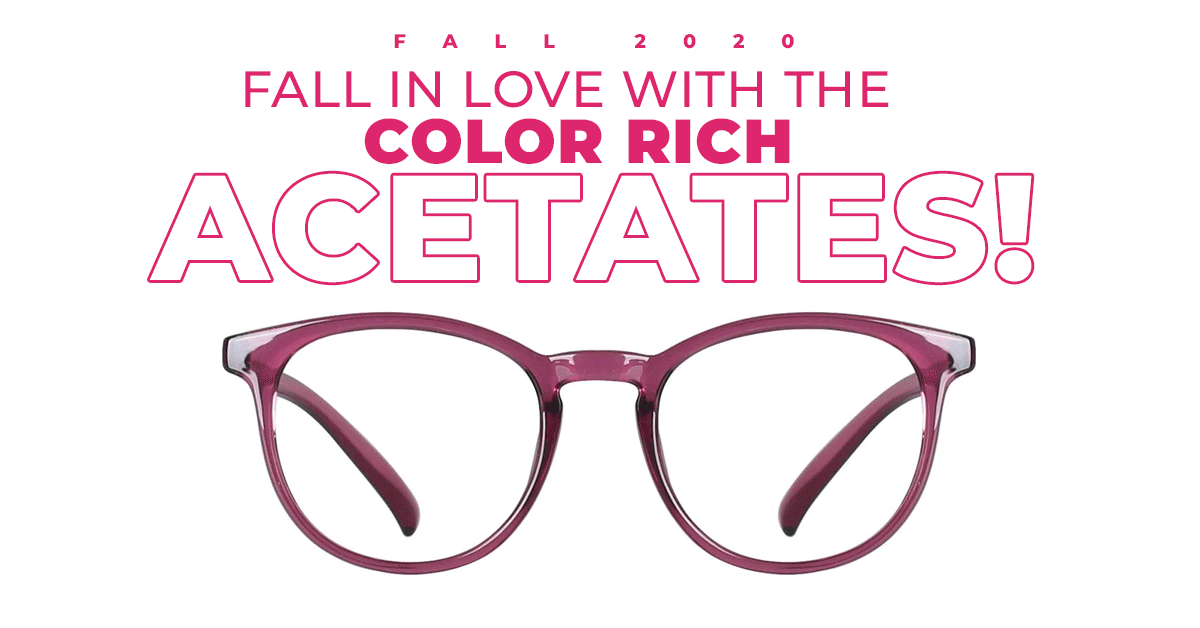 The world is going through a seasonal renewal. It's a time when nature
rebrands itself to keep striving for a thriving future. The fall season brings about an amusing preparation for
what's ahead and leave behind a number of themes that best fit this season.
Likewise, the eyewear catalog is also refined by adding an exotic element to the colors you flaunt.
We're talking about a pure color immersion and a way to style up during the transitional season: fall!
It's time to fall in love with the color-rich acetates and score big on discounts, comfort, and durability.

The new 137953 ROUND EYEGLASSES
add an exotic element to the
dry vibes of the fall in majestic
purple that sway the fashion
fanatics. This frame offers a
great take on lightness and
simplicity followed by
promising comfort for your
Prolonged poses on a cold
fall evening.
Sparkling in a riveting blue
shade, the new 135024-C glasses
offer a sublime look with top
quality plastic involved. This frame
contrasts forward with dark temple arms
and a notable shine in the hinges.
Get the new 135024-C for your fall wardrobe
run.

Fall is all about the mesmerizing
nature and the lilac shade makes
it more breathtaking. The new 135738 ROUND EYEGLASSES
offers round forefronts contrasted with the black
sleek temples for easiness. This frame comes with
a bent nose-bridge which shimmers the finesse of the color.
Get the new 135738 ROUND EYEGLASSES
this fall.