Eyewear Pickings: Buy High-Quality & Discounted Eyeglasses Online



The commodity of eyewear faced a notable online boom with many glasses retail stores offering lucrative deals on modern frame styles. Knowing that vision doesn't bear any compromise, it's our foremost responsibility to find an empowering fix for our eyes that make our world colourful. It comes to eyewear pickings in the most well-planned and budgeted way. Another point to pin down is that the co-relation of high-quality eyewear quality with discount rates online.


This is why most glass-wearers use credible online glass. According to various sources, buying discounted eyeglasses online proves to be more beneficial: overhead prices are compromised and the escalation of quality remains. Likewise, Goggles4U offers the best bang for your buck with modernistic frame styles available as discount eyeglasses online. Explore how buying glasses online takes less and gives more.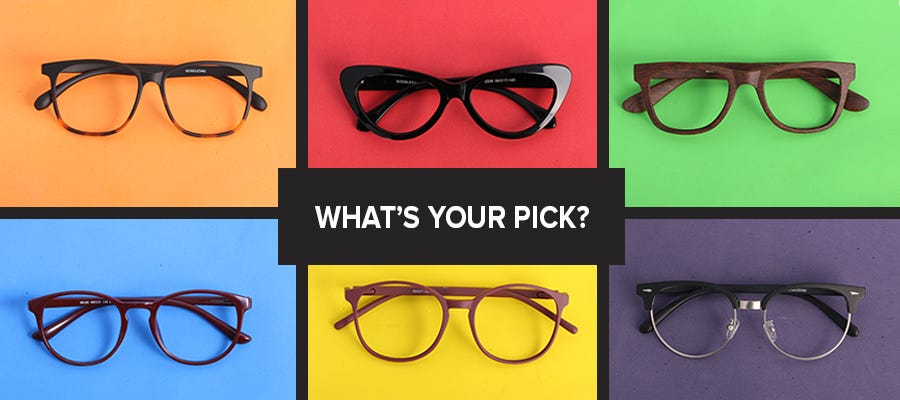 It's more fun and convincing to wear acetate frames that exhibit a finer sheet of plastic with added colour vibrancy. This frame material is a widely used one with glasses being shinier, lighter and more flexible. After the inception of acetates, all missing eyewear capabilities were in order. Explore a range of single-tone, patterned and multi-coloured acetate glasses online.


The metal frames have shown dominance and rendered out various types of material variations that wearers use today. Be it titanium or stainless steel, metal frames are famous for the classic kickbacks of vintage-inspired glasses. The high-quality metal frames subtract corrosion and are lighter, subtle and sublime. Explore a range of discounted metal frames online at Goggles4U.


The rapid inventiveness in eyewear has remained noticeable in every era. The combination of metal and plastic initiated the best of both worlds from the 1960s and witnessed a widespread of this experimental composition of frame material in the times of millennia. This combination offers fun and young colour displays with more ravishing designs for your eyewear wardrobe. Usually, it's the shining metal on the nose bridge and color-coordinated plastic on the forefront. Explore a range of discounted metal and plastic frame combos online.