Eyeglasses - They change the way you look!
It is a very common perception that wearing eyeglasses will change the way you look. There are many people out there who like to wear non-prescription or fashion eyeglasses just to add a classy look in their personality. People with glasses are more likely to be considered as intelligent and smarter as compared with those who do not wear glasses. So it is proved that eyeglasses really change the way you look but what are your options if you want to have some good fashionable eyeglasses even when you have a good vision and do not want to mess with your eyes.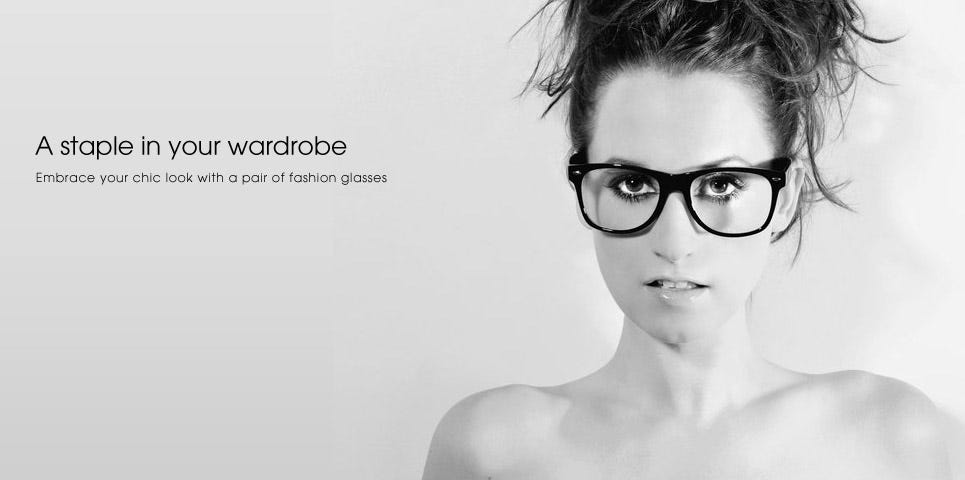 There are two options for those people who want to buy non-prescription eyeglasses. First they can get any fashionable frames according to their look and taste with the demo lenses (the lenses which comes with frame by default) because the lenses don't have any prescription, they are really thin and light in weight.
The second option is you can buy a frame with Plano lenses(No prescription lenses) and these lenses are same like power lenses but they have no prescription at all and gives you same real prescription glasses look. So if you want to change the way you look and add some nerdy and smarty appearance in your personality, fashion eyeglasses will definitely do the trick for you.
Why not give a try to some fashionable, nerdy and trendy glasses right now. Check out Goggles4u for Best quality and really low price fashionable frames.