Enjoy The Vision Of Gratitude - Happy Thanksgiving 2020 From Goggles4U!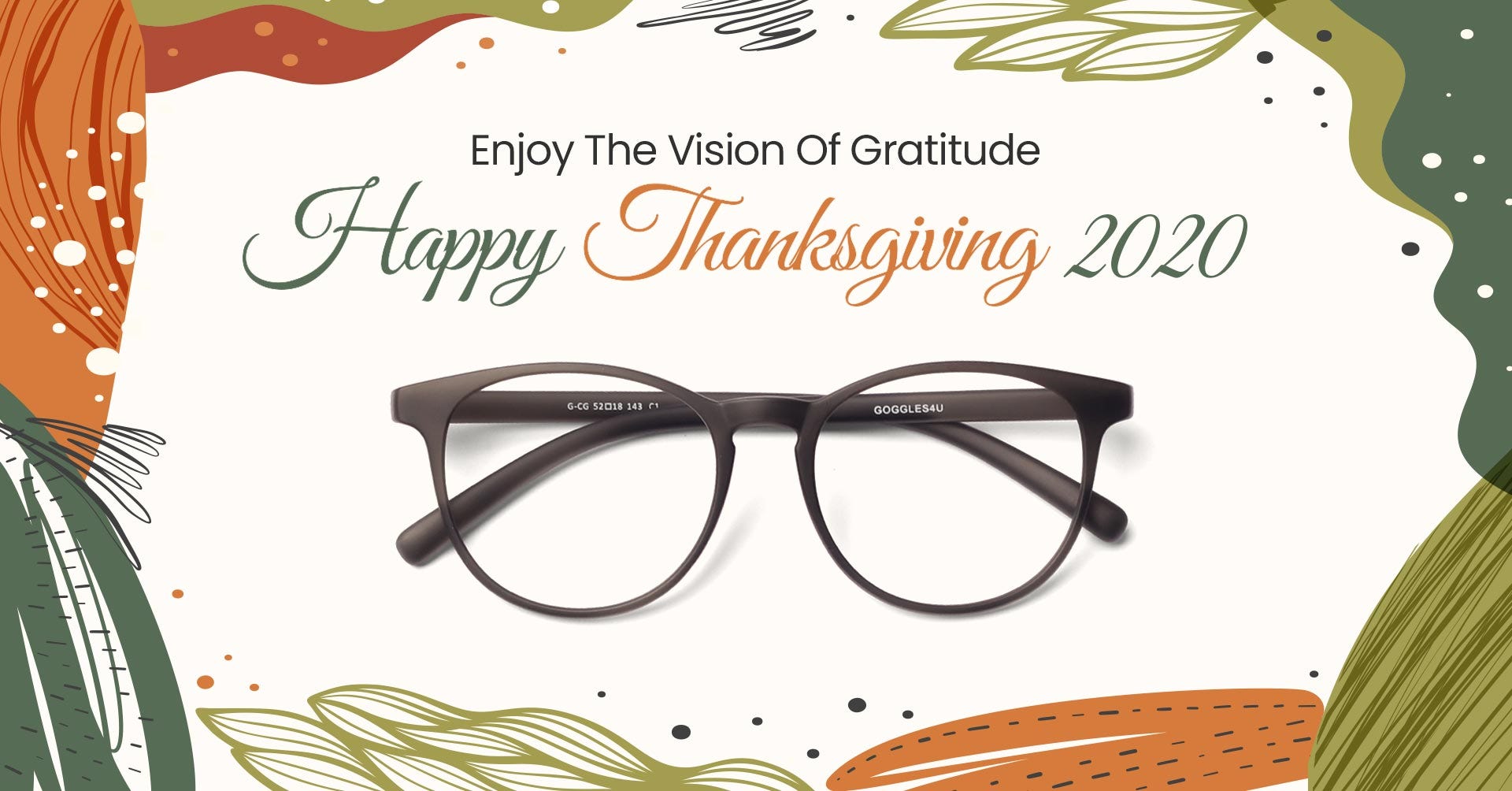 A Happy Thanksgiving 2020 - from everyone at Goggles4U to anyone reading this. This day rolls out our exquisite values of togetherness and marks an approval of surviving another year of highs and lows to recalibrate it with a beautiful beginning of the coming new year. Along with scrumptious dinner and toasty family time, let's thank everyone with the truest sense as 2020 has been a year of uncertainty for the world.

Given the empathetic vibe of the day, we at Goggles4U invite our fantastic customers to get amazing discount offers on their next pair of glasses. Lastly, we thank each and every one of you for sharing your try-on photos, reassuring feedback, and sharing a word of pride for our services online. This time around - we vouch for bringing new & trendy eyeglasses to add to your catalog with price-perfect discounts.


A Happy Thanksgiving 2020,
Team Goggles4U.