Does Your Kid Need Prescription Eyeglasses?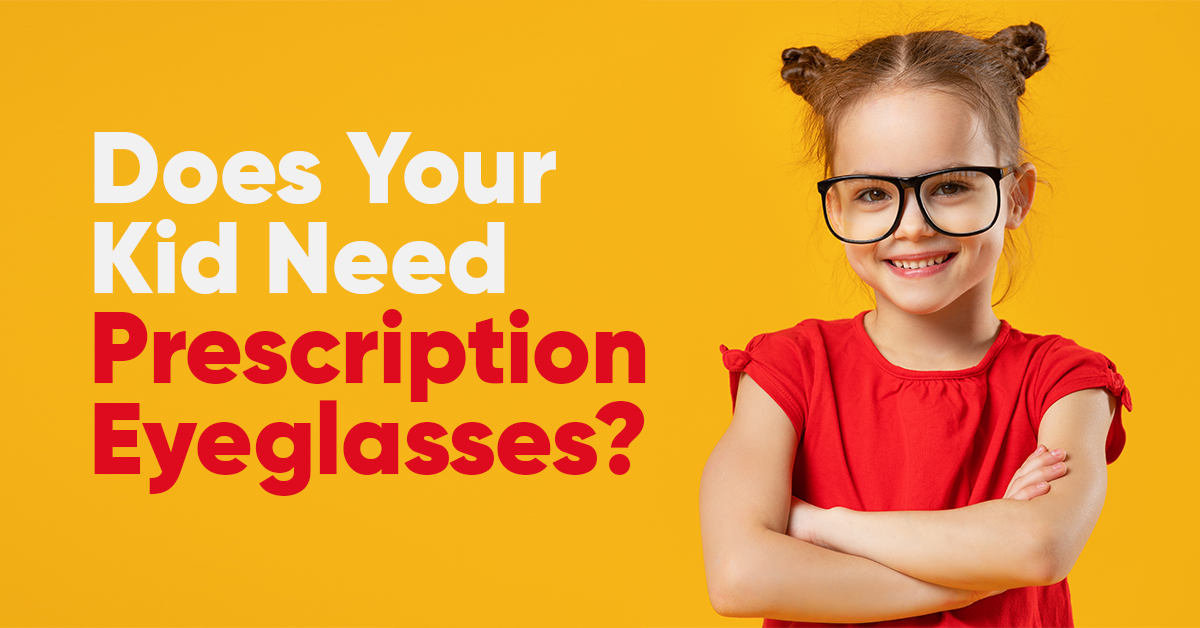 Since prevention is better than cure. As a parent, we must take proactive steps that lead to the evaluation of our children's vision quality. Knowing that the new-age learning methodologies have exposed their fragile sight to various multimedia devices and the social playtime which normally happens under the UV rays, this can be a cardinal step protecting their sight. Moreover, when it comes to the human vision, there are notable disturbances that are developmental and can be stopped at the initial stage. If your child has confessed to having itchy eyes, blurry vision or lack of sharpness to their sight, it's time to cross check the following aspects to confirm any optical deflation. Does your kid need prescription eyeglasses? Learn more here.
1) Does Your Child Squint?
This is the most definitive example of having a problem with the child's vision as it follows a proper logic. At the time of squinting, the children try to alter their angle of looking at things, which, in other ways, over-exerts their eyes. The optometrists suggest that squinting is like looking at the objects from a pin-hole. It also damages eye muscles and burdens the retina. Instead of treating this habit as spontaneous, take it as the sign of a weak vision in your children.
2) Does Your Child Read Clearly?
Another common hurdle which at some point, every kid goes through is the reading instability. This condition is medically termed as astigmatism and happens when a child is unable to read clearly firsthand. It could be losing the track of the sentences or unable to create the formation of words. At this point, your child needs an immediate antidote in the form of prescription eyeglasses.
3) Does Your Child Rub Eyes?
At times, wiping the sweat from the eyes is acceptable. However, frequently rubbing your eyes with itching can be an alarming indication for eye fatigue. This condition is common in the children as their vision is in the developmental phase. Not only this, rubbing your eyes in the usual moments lead to various allergies that are responsible for downsizing the vision. If your child admits to an increase in eye rubbing then it's a perfect time to buy them a cosy frame style.
4) Does Your Child Have Wet Eyes?
Generally, there is no particular explanation to having wet & weary eyes except for the over-exertion. It also suggests that a long-due eye syndrome is affecting the retinal tendency which most children encounter. Having teary eyes on multiple occasions of life calls for a dire need of an antidote. It means that the prescription glasses should be made mandatory for your kid. Otherwise, it could also mark the beginning of a disturbing consequence for your children's sight.
Final Thought:
Your child's vision is more delicate and prone to having sight disturbances because of their natural fragility. It is recommended to take note and put thoughts into action when it comes to the kid's vision. If your child is experiencing the aforementioned symptoms then consult an optometrist. In the meantime, order the best kid's frame styles with durability and discounts at Goggles4U.