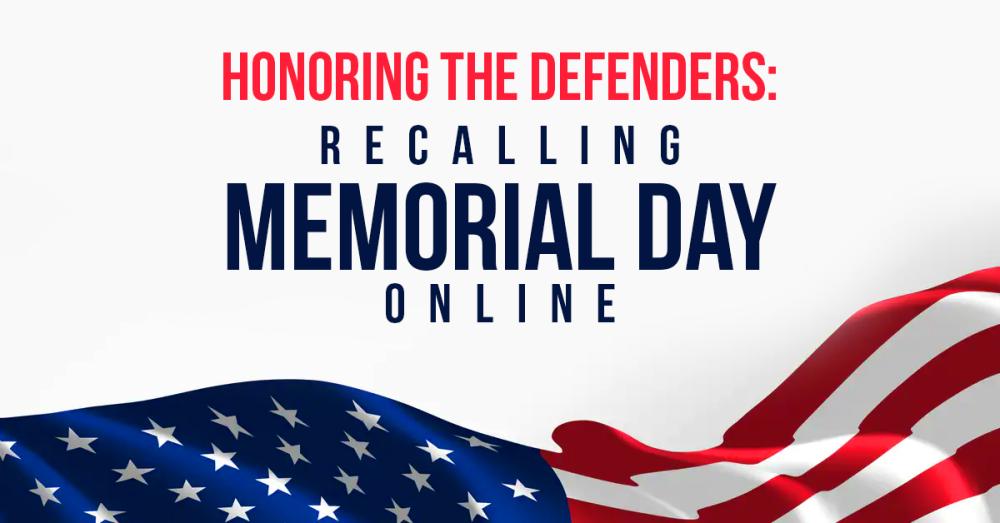 We're honored to be celebrating this prestigious day in American history by offering 49% off on your next pair of glasses. Memorial Day unfolds a million stories of sacrifice, heroism, patriotism and the unwavering attitude of soldiers who fought for the sake of their motherland. Although this day dates back to history's darkest wartime, it's celebrated for our people's courageous defiant, towering sincerity and serving motherland until the last drop of their blood. There are numerous activities/events that happen on Memorial Day. In fact, in order to honor the defenders of the nation, numerous brands offer huge discounts on shopping online with Goggles4U offering up to 49% off on glasses!
1 - Memorial day discount offers become exclusive for customers on web and in-stores
2 - Concerts to honor the veterans happen throughout the country.
3 - Important sermons are conducted at the White House.
4 - People gather in the street to honor the families of those who lost their loved ones in
prior wars.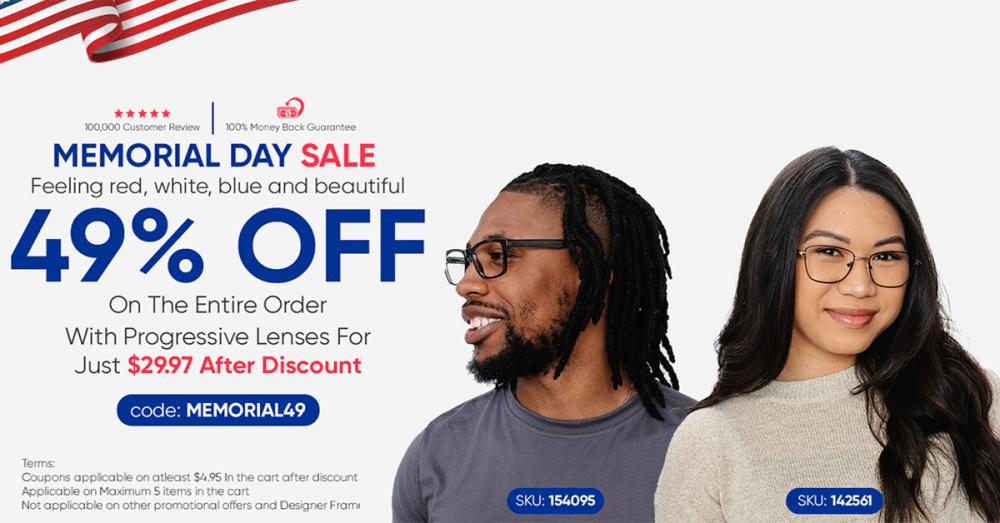 It's time to recognize the sacrifices of those who lost their lives and compensate it with a mega 49% off discount offer. Let's celebrate Memorial Day and take an oath that we'll always partner up to keep our country away from evil. Browse from 1000+ frame styles and acquire the best prescription glasses by claiming the special Memorial Day Discount at Goggles4U.