Cyber Monday: The Best Discount Deals On Glasses Online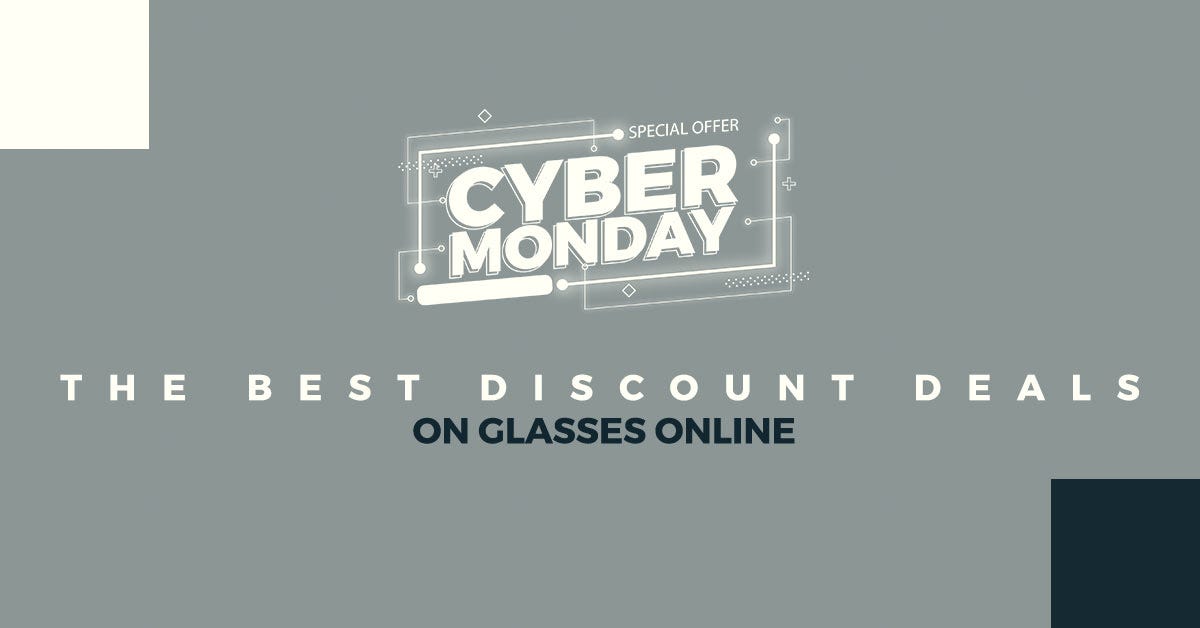 After the spree of discounted days in the last week of November, another emblem of shopping spree entered the calendar with the name "Cyber Monday" which offers the widest range of discounts globally. Marked in 2005, the term "Cyber Monday" was termed by some people working at the National Retail Federation. Quite fair and squarely, the authorities wanted to compensate it to the shoppers on the e-commerce platform once they return to work on Monday. At first, they struggled but after initiating the day globally, Cyber Monday prove to be bigger and better than its preceding days on the stats. Moreover, after its success, the lines between Black Friday and Cyber Monday were blurred since various retailers were noted to start their deals earlier before the day had arrived.
Cyber Monday - The Stats:
1) In 2006, the retail brands built more curiosity around the Cyber Monday by introducing limited stock for online shoppers. This was solely done on gaming consoles and gadgets.
2) In 2008, Cyber Monday made history by making Amazon as the number #1 retail site. That year, Amazon had beaten Walmart in terms of the online organic traffic hits.


3) In 2010, Cyber Monday nabbed a collective sales of $1 billion and sets the first platinum benchmark.
4) In 2013, various brands started running discounted promotions for cyber monday shoppers. The deals varied from 50% to 30% off on items with free shipping included.



Cyber Monday - Get Discounted Glasses On Goggles4U:
Since Cyber Monday is for everyone on the internet. Why not avail the hottest discount offers on eyewear at Goggles4U? Explore a range of Cat Eyes, Square, Pilot and Browline glasses with major price cut offs to celebrate the online glory of Cyber Monday. Save massive bucks by dodging the brick & mortar sand buying glasses online at Goggles4U. From tortoise shell to single color, we offer a wide range of glasses with world-class lenses. This Cyber Monday - wait no more and buy glasses with flat off on Goggles4U.