The Digital Age and Effects of Blue Light
After research work, now in Digital age, as we are exposed to Blue Light form Digital Devices like Smartphones, Tablets, Laptops etc Eye protection has become import now more than ever.



G4U BLUE-CUT DIGITAL PROTECTION LENS:
Blue Cut Premium Digital Lens helps to protect your eyes against blue-violet light emitted by digital screens. These are features which are given below that we will provide when you are selecting Blue Cut Lenses option.
Features:
Blue Light Filter

Scratch Resistant

UV Protective

Anti-Reflective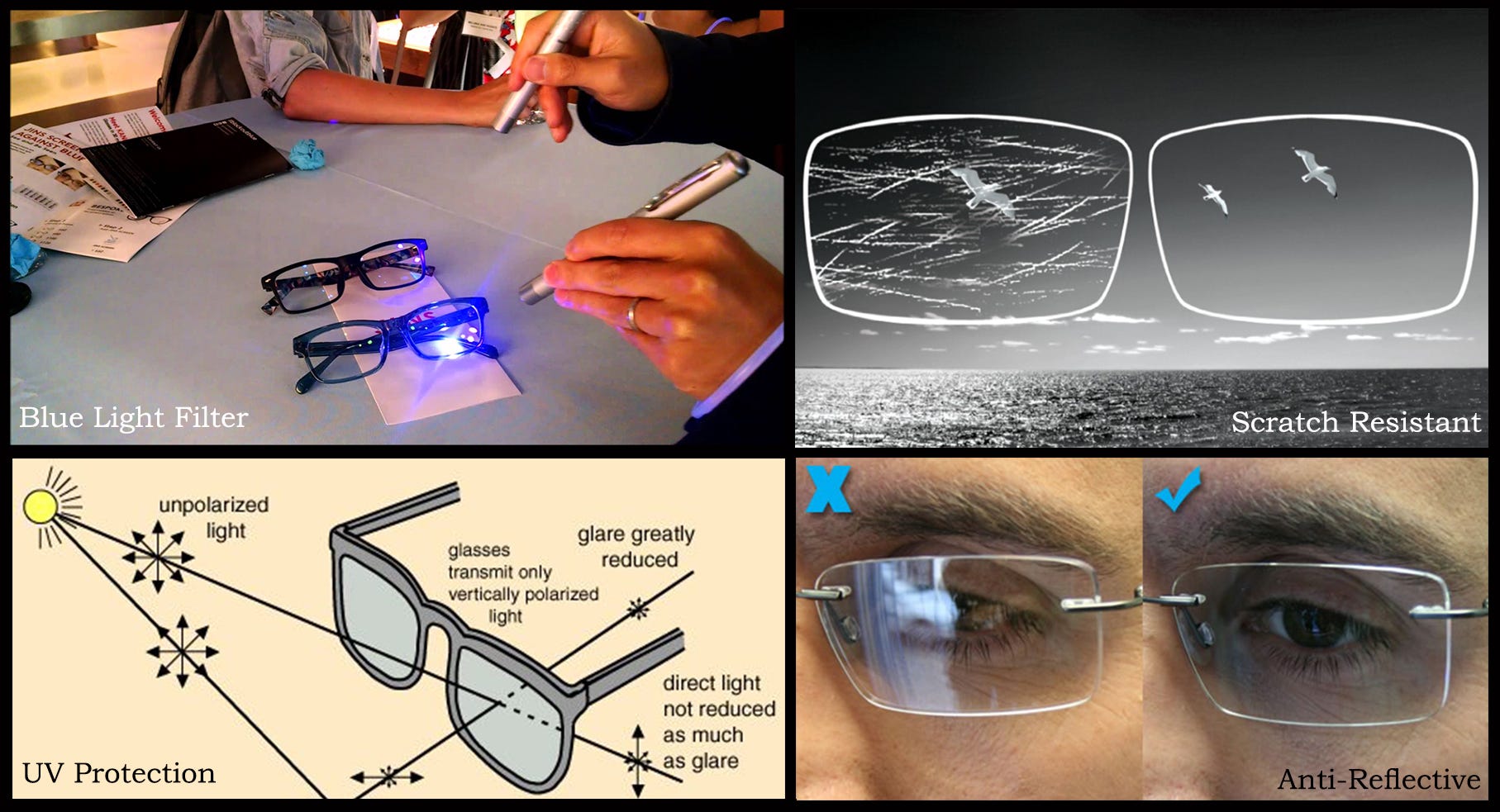 How To Select Blue Cut Lenses:
If you're looking for Aviator, Squared, Rimless, Retro or any other type of frames, you can order our "Blue Cut Premium Coating" on any type of Frame with Single Vision Lenses. Find your perfect frame today and help reduce eyestrain and damage caused by digital screens & phones. Select Single Vision Lens and choose "Anti-Reflective Coating" option. Select "Blue-Cut Premium Coating" From $14.95 only