Black Friday: Get Mega Discounts at Goggles4U Eyeglasses






And we've officially marched down to the largest retail sales both online and at stores in the name of "Black Friday". That's right - this hugely anticipated and widely celebrated sale day started in 1966 right after the "Thanksgiving Day" which the public had commenced a day before. After its advent, black friday sales have broken numerous records with shopping consumption towering up to $60 million a few years back. Moreover, retail stores, either medium or large-scaled, offer flat discounts as a part of their Black Friday deals. Over the years, shopping your heart out from black friday online deals has become so wide-spanning that countries like the United States, Canada and the UK observe it to the fullest. It packs the largest online and in-stores sales round the year.
Black Friday Deals - Facts & Figures:
In 2009, a rise of 0.3% in overall sales was noted on Black Friday. The shoppers spent $370 more.

In 2015, Black Friday shined big on the retail canvas with total sales bursting out at $45 billion.

Originally, it was in 2013, when online stores started commencing the Black Friday sales.

According to NRF - shoppers did half of their shopping on Black Friday which is commenced on 29th November.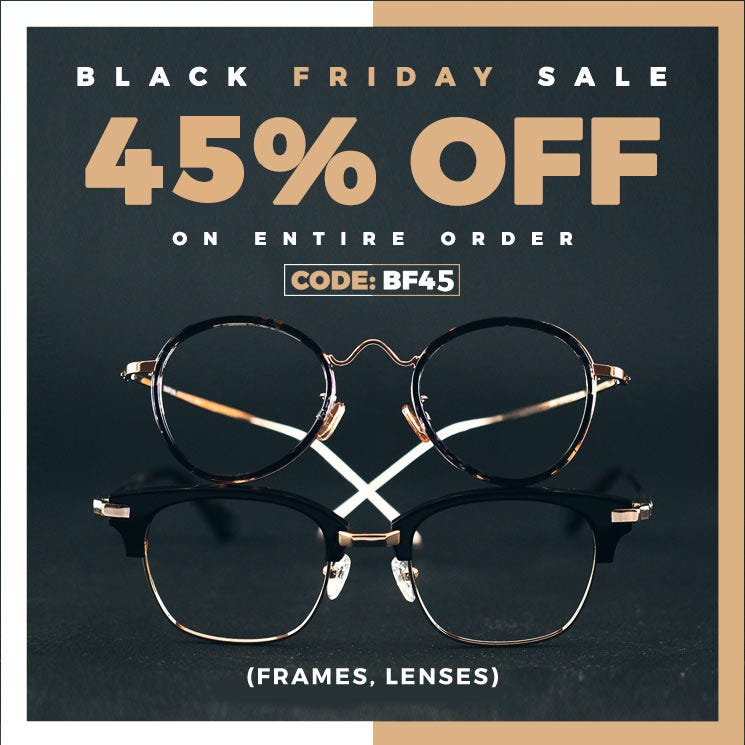 Black Friday Deals - Get Discounted Eyeglasses Online:

Since Goggles4U believes in passing the commodity as the necessity, the black friday deal is on with 45% off on your preferred eyeglasses. Get going with the largest retail sale online and explore the widest range of frame styles with 3 major lenses. It's time to save big bucks on this optical commodity. Visit Goggles4U.