Makeup Blunders to Avoid While Using Eyeglasses
Eyeglasses and Make-up
Eyeglasses are one of the fashionable proportions of our everyday lives. But when the outbreak of make-up is there, then you definitely want to watch out and make some changes to the styles in order to make it look right. If you ever notice that when something goes wrong when you wear amazing style of prescription eyeglasses to highlight your beautiful eyes, it's the fundamentals of your make-up that is what you miss out on.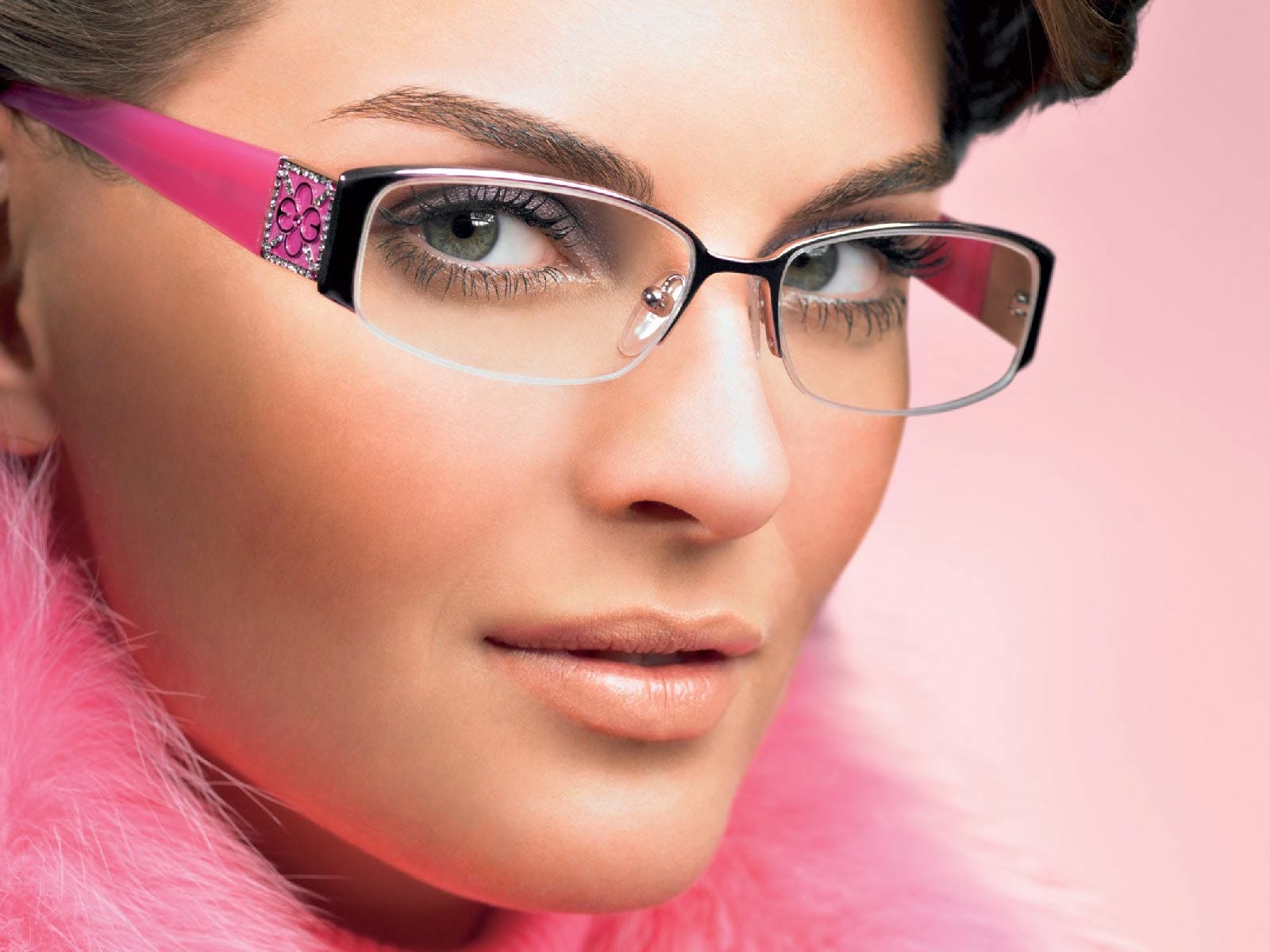 You can become the custodian of yourself and your attractiveness to offer your eyes a beautiful & stunning look together with perfect make-up dash. Make-ups surely play an essential role to captivate the attraction effortlessly. Let us discuss some types of different glasses that go amazingly with different make-up styles:
Wear Eyeglasses with Light shaded Eyes!
In order to acquire consideration from the gathering, always choose the lighter shades of make-ups for your eyes. To get eye-catching eyes persona doing all the work for you, you do not constantly required to wear dark eye cosmetics. While using cosmetics, go for lighter shades to offer a refined yet impulsive look to your facial expressions. You can use those dark-shaded eye makeups too but while you are showing off your daring persona with contact lenses on. Shift from black to progressive yet exceptional shadows like gray or brown to form an endless impression with your first view.
Don't appear too identical with eye liner or frame color!
When you are using the eyeliner, which matches vastly to the same color as your frames, then this could look bizarre as it could hide the attractiveness of your eyes. Try using those highlighters for your face by selecting the contrast with the shade of eyeglasses.
That Curled up look!
Make your eyes look courageous and lovely to make the perfect impression! It is easier to make your eyes look superior and more attractive by utilizing the eyelash curler. Just make sure not to spoil it or as lashes may smash with your glass lenses. Going too extra during highlighting your bottom crease and lashes may syndicate a shadow beneath your eyes. Hence, while putting on your glass, add span to the upper lashes, so to make that special look to attract viewer's consideration.
Wear different eye shadow with the frame to look eye-catching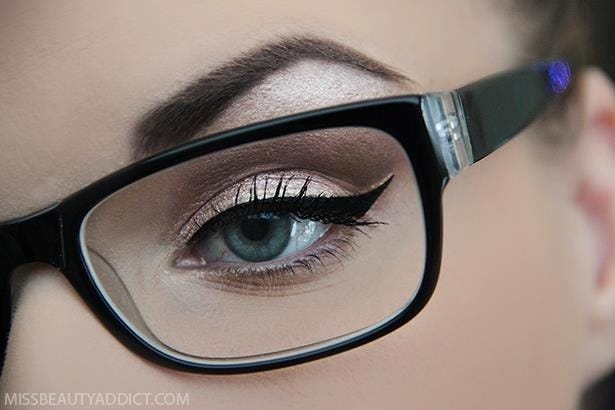 Putting on the eye shadow accurately matching to the shades of your frames makes them look fuzzy. Using a different colored shade, which is lighter than frame's color could be a best approach. For example, if your frames are white, you may go for a darker like black or navy blue shadow. If you opt for brown colored frame, then the bronze eye shadow can make the looks best.
Perfect skin type for highlighted eyes
Women can easily make this happen that people are watching to their gorgeous eyes and assure that there are not any spots on their face. When applying the makeup, it also highpoints the magnetism in the eyes, yet those spots or dark circles beneath can turn the scenario ambiguous. Make sure to spread over foundation to stop even a single spot is seen on the face when women is making the right interaction.
Don't neglect your eyebrows, they're show-runners! If you are among those who are not really taking care of their eyebrows while wearing specs on your face, then bespectacled appearance of yours can make you seem disordered and inactive. Apply eyebrows gel to shape them or do whatever it takes to glow them to match fabulously with frames. In spite of everything, they are the elements that is outlining of your eye!
If you feel that your spectacles are not fully protecting, you can visit Goggles4u where we have more than 3000 frames to choose that are sophisticated and will always promise to keep your eyes healthy and in great health as we believe in customer's protection first!