Halloween is around the corner and this spooky festival is famous for its trail-blazing outfits to cater to the trick or treat equation. That's right! It means that dressing up for Halloween involves all the excitement especially when you're planning to stroll around the neighborhood with a gothic and mystical persona. And even this time around - the hype for the festival is sky-high with new and creative disguise ideas floating on the horizon. We've compiled a list of 6 famous Halloween Looks to acquire in 2021 with assurance to put a dent in the whole avalanche of costume designs for Halloween 2021.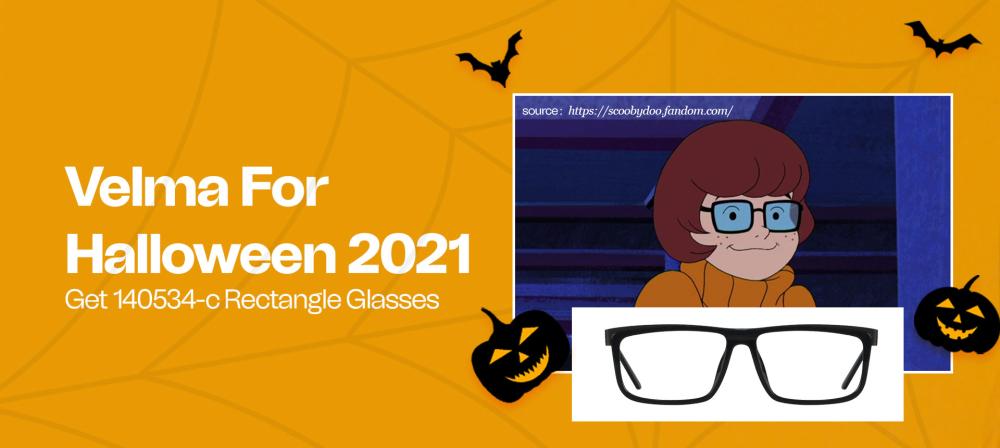 Velma is one of the first few characters from childhood who entered the prominence of Halloween. Her scintillating orange dress made it possible to gain popularity for a spooky disguise. This Halloween - pull off a Velma Dinkley look with our 140534-c rectangle Glasses in her signature black color.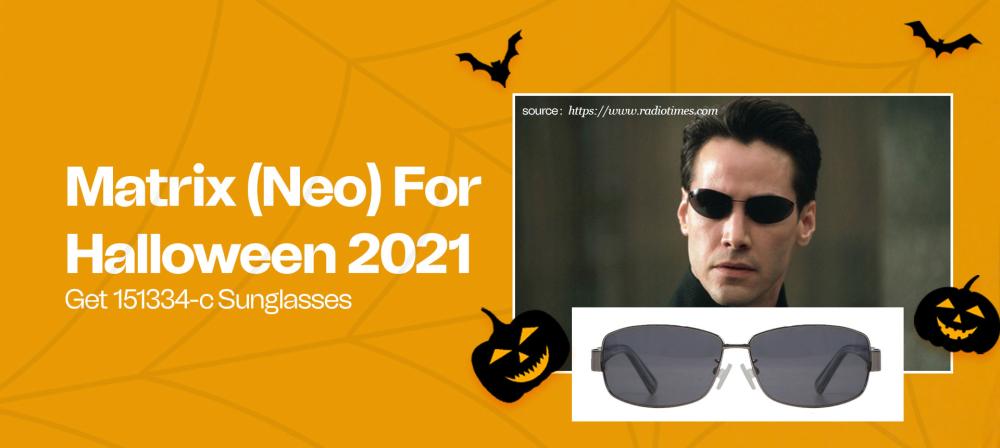 The sci-fi cameo "Matrix" has brought us a couple of new iconic characters and one of them is the protagonist NEO. His solid, smart, and suited persona is at the heart of a memorable Halloween outlook. Get 151334-c Sunglasses and acquire this disguise for Halloween 2021.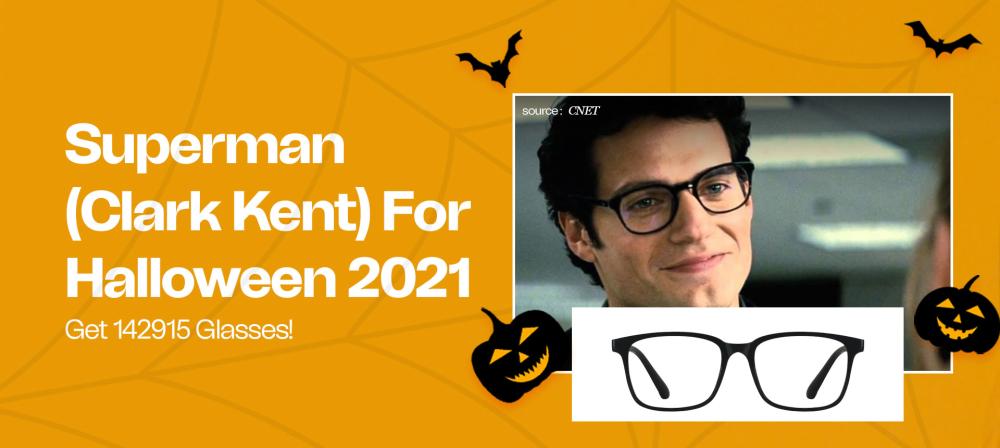 The exhibition of the iconic Superman character doesn't have to be in his signature blue gown as we've also observed his other confident demeanor outside his superpowers. He usually flaunts his signature square glasses that add confidence to his look. You can manage to be like Clark Kent by ordering our 142915 Glasses in a regal black color.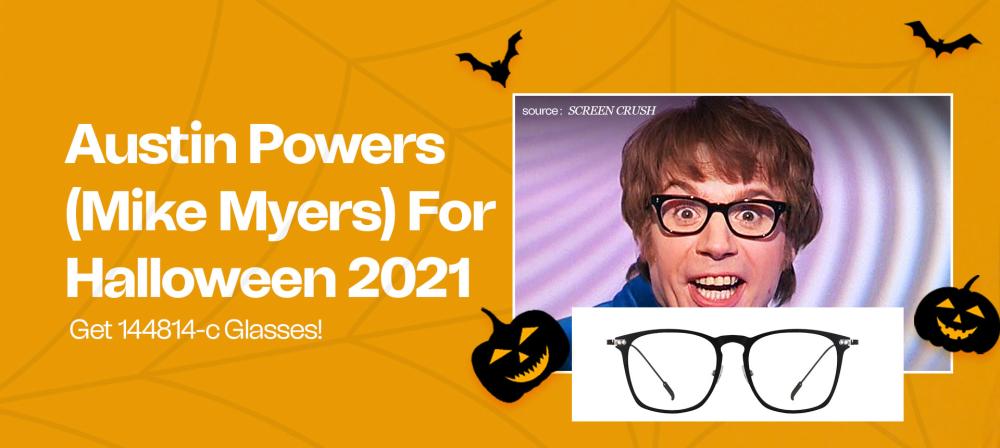 Do we not all remember the prodigy of the pioneering comedy trilogy named Austin Powers that ruled the movie chats from 1999 to 2002? Dr. Evil's legacy has survived. Thanks to his goofy character and color vibrant attendance You can flaunt his signature glasses by ordering the 144814-c glasses on Halloween 2021.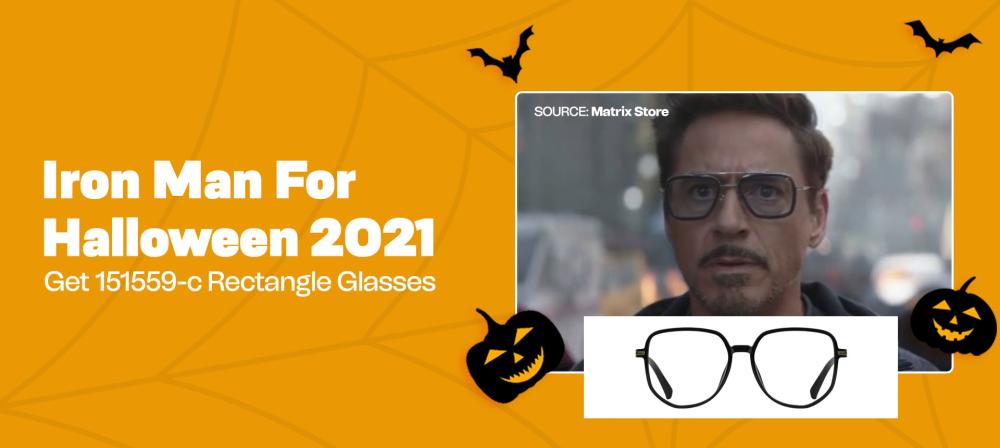 No Halloween is complete without recalling the great Iron Man look. His heroic, steady and dialogue-witty
persona makes it mandatory to be included in the Halloween run. He's often seen wearing these oversized
and wide-range square glasses. Get 151559-c Rectangle Glasses for a Halloween look.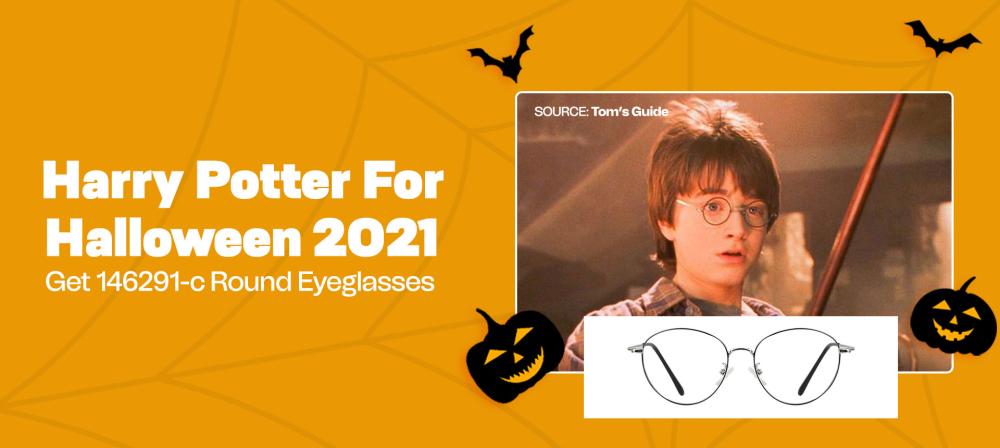 The JK Rowling's cameo fiction has already engaged millions by its mysteriously joyous on-screen characters and one of them is Harry Potter himself. The main protagonist wears classic round glasses that accentuate his personality. This Halloween - draw a searing scar on the forehead and pull off a total potter look. Get 146291-c Round Eyeglasses.