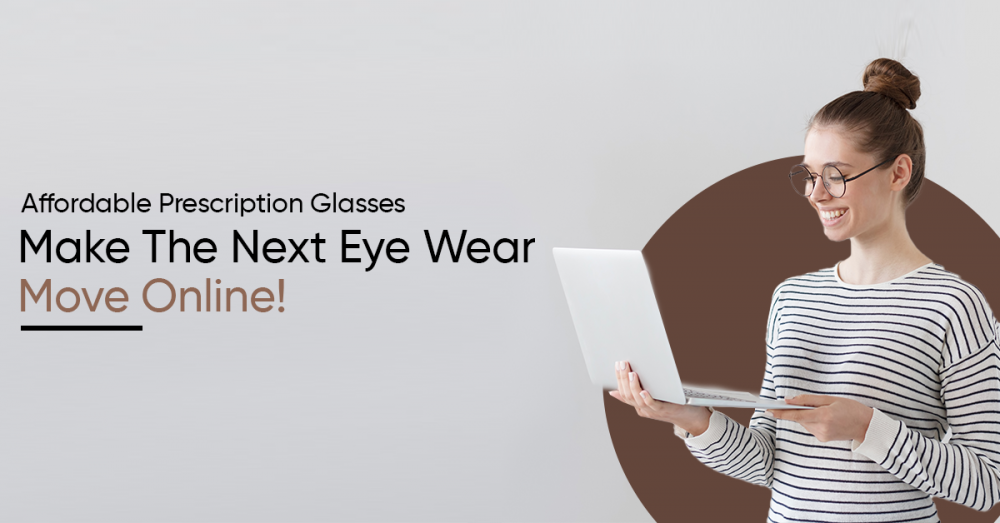 Finding affordable prescription glasses that reflect on high-quality frames and vision-improving lenses is a rare sight when it comes to buying glasses online. The inside scoop is that we're surrounded by the cheap glasses frames online but not all eyewear retail stores offer the right mix of quality, discounts, and styles to make up the best affordable prescription glasses for men and women. Making the next eyewear move online comes with a list of extended benefits for glass-wearers. Explore the exclusivity of buying affordable prescription glasses online and what it holds for us in terms of pricing, frame style versatility, and customer contentment. Did we forget to mention the comfort of ordering glasses from home? That's not an afterthought.
Why Should You Buy Affordable Prescription Glasses?
The true definition of buying affordable prescription glasses isn't limited to the context of saving up big with cheap glasses frames online slashed with discounts. It's more than that. Buying men's and women's affordable prescription glasses does not compromise the international standards of making glasses. Whether it's a funky frame raving in a bright color as the ladies prescription glasses or the men's rectangle glasses exhibiting a sleek metal frame - buying affordable prescription glasses induces the right quality of frames for a continued face comfort and neatly engineered prescription lenses presenting the Distance, Reading, Bi-focal and Progressive types.
THE CUSTOMER-CURATED BENEFITS OF BUYING AFFORDABLE PRESCRIPTION GLASSES

Affordability is exclusivity when it comes to buying glasses online. We learn from history that those who were on the lookout to strengthen their vision in the past decade have already immensely suffered from the long-term market monopoly on prescription glasses. The brick and mortar stores were engrossed in doubling down their profits and making glass-wearers pay rising overheads in the form of hefty prices. But with prescription glasses online - we've opened a new avenue of shopping and made glasses a highly accessible commodity for people across the globe. Explore the customer-centered benefits of buying affordable prescription glasses.
It's true that buying glasses online consists of more frame choices and styles that reward the glass-wearers. The digital catalog of glasses ensures that you surf through the category of vintage, retro, classic, and modern frames without getting out of choice. In fact, Goggles4U offers more than 2000+ frames in their acetate, metal, and plastic-metal combination online.
Wearing glasses isn't a one-time thing or perhaps an occasional obstacle. Therefore, online eyewear stores such as Goggles4U offer a fairly bright chance of redeeming discounts on glasses throughout the whole year; and on festive as well. Find consistent discounts with affordable prescription glasses online.
It is rumored far and wide that affordable prescription glasses or cheap eyeglasses frames do not offer priority customer support. But on the flip side, the truth is twice as much as the customer's way. Nearly all eyewear stores offer a dedicated team of virtual reps that listen, suggest, and place orders during the pre and post-purchase scenario of buying affordable prescription glasses. It means that friendly returns, full refunds, and other customer-centric perks are also a part of buying affordable prescription glasses.