Face Shape & Frame Style Recommendations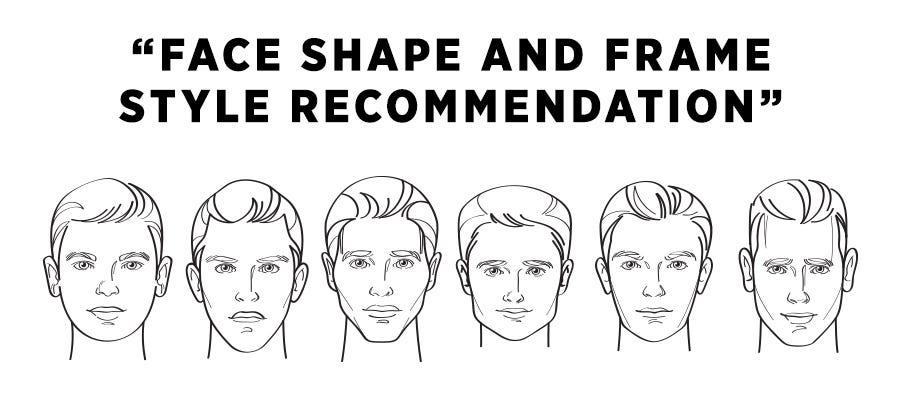 The importance of determining our face shape and picking the dedicated frame style has become inevitable. After understanding our face shape – we avoid making wrong picks and order a frame that fits sensationally well on our visage.
This can be tricky – as before making a decision - we must evaluate the highs and lows of our face to choose a style that accords the best bang for our buck. Which face shape do you exhibit?
---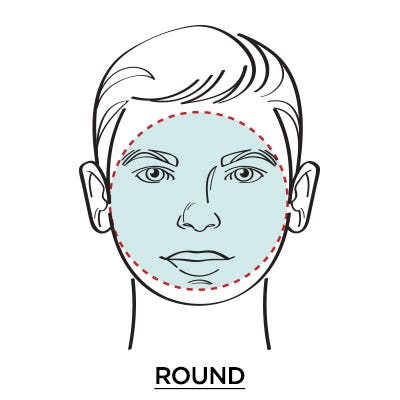 1 -

Round Face Shape
Description:
This face shape exhibits a circle shape with equal width and length. It has soft curves without angular hard lines.
Best Frames:
Wear square and rectangular frames. Aviators can also be worn.
Frame Tips:
Wear frames with a clear-cut design; avoid round ones and find a pair that widens your eyes.
Frame Goals:
The frame goal is to reduce the extended face length.
---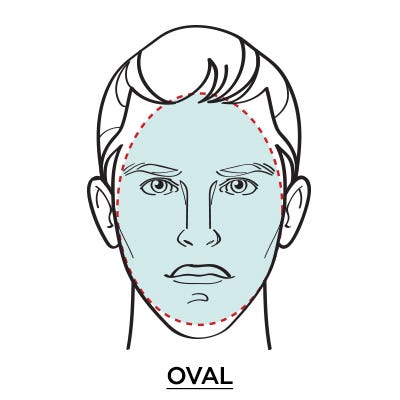 2 – Oval Face Shape
Description:
This face shape is proportional to minimal roundness on the jawline. Oval is the ideal face shape that fits all frames.
Best Frames:
All frame shapes. In particular - Aviators, Rectangle and Oval.
Frame Tips:
Pick frames with wider dimensions to cover up the widest parts of the face.
Frame Goals:
To maintain the balance of your face proportion.
---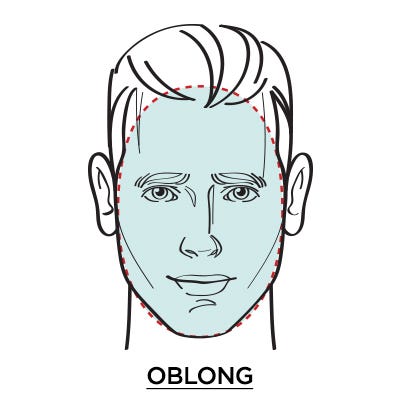 3-

Oblong Face Shape
Description:
Your face shape has a longer expansion and in contrast with oval, the oblong depicts minimized width with a narrow chin.
Best Frames:
Get Rectangular, triangular and circular frames. More precisely, Aviators and Wayfarers.
Frame Tips:
It is a long face shape with a longish nose. Balance it with wider frames that cover up the area and make it sharper.
Frame Goals:
To reduce a long-distance face effect and all its angularities.
---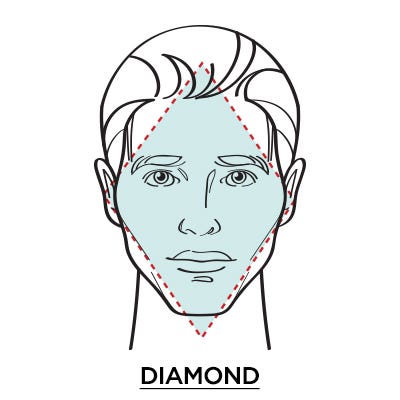 4 – Diamond Face Shape
Description:
It enfolds a narrow forehead with similar chin dimension. In Diamond face shape – the widest part is the cheekbones.
Best Frames:
Get frames with details posted on the eye wires with semi-rimless and cat-eyes in particular.
Frame Tips:
Get frames with wider bottoms. Avoid rimless styles.
Frame Goals:
To accentuate the eyes and lower down our mounted cheek bones.
---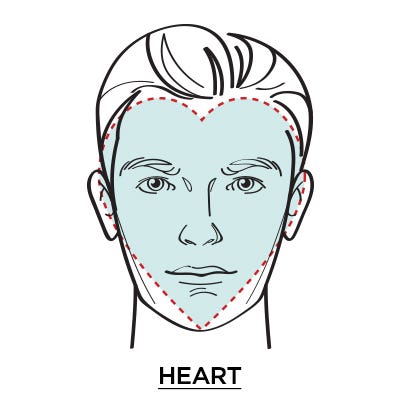 5-

Heart Face Shape
Description:
The heart shape has a pointed jawline with the forehead as the widest part of all. It might look like a triangular dimension with an upside down view.
Best Frames:
Aviators, Ovals, Rectangles.
Frame Tips:
For this shape - be more inclined towards rectangular and oval frames. For women, order frames with low-positioned temples to reduce the wide forehead.
Frame Goals:
To control a face that is too long or too narrow. The frames will help in keeping the wide forehead in proportion.
---
Looking for a visual guide? Better yet – watch this video or Recognize 5 Universal Face Cuts and Frame Shapes to analyze your face dimensions.