Bringing Back the Classics "Round Eyeglasses"
We sure are always on a lookout for your Latest Eyeglasses fashion trends and to tell you which styles to adapt but today we would bring something from the past. In the early 1200s, monks from Italy designed the first form of glasses which then took on different shapes and sizes from time to time. Glasses did always looked primitive from its origin from scientists to rockstars. It was known from the start that they would soon become a fashion trend for many to adapt as a part of their personality.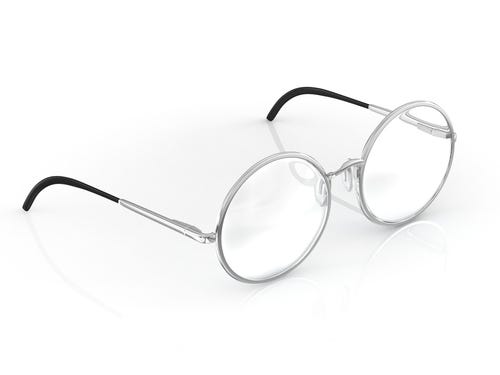 The first ever fashion model for Round Eyeglasses was indeed John Lennon with its amazing classic style of Round Shape Frames was which immensely inspired by people all around the world. Due to his cute facial appearance and his personality, these Round Glasses were embraced as a part of his personality and was sure a classic hit. Round Eyeglasses become more than just a fashion accessory; these Round Eyeglasses were expressed in many different unique ways.
These Round Eyeglasses become a tradition cult for inspiring people which included artists, actors, writers, philosophers, musicians and inventors. Some of these famous inspirational personalities included Benjamin Franklin, Ozzy Osbourne, Gandhi, Domini Dunne, Philip Johnson and ofcourse John Lennon. These Round Eyeglasses due to their immense popularity by their previous predecessors became a signature mark for intellectual personalities. It was then later on adapted by the famous children book character Harry Potter in the first movie in 1997 of the Hit Warner Bros Franchise Harry Potter, an adaptation from the famous J. K. Rowling Harry Potter Book Series. These Round Glasses then were also adapted by Morgan Freeman in the movie Oblivion in 2013, Jamie Foxx in Quentin Tarantino's film Django Unchained and by Samuel Jackson on Red Carpet Moments.
These Round Shaped Glasses were also modified from time to time according to shape, size and color tone by adding more features to make them look attractive.
It is not only about how the world sees you, it is how you see the world and would surely look wonderful by these Round Eyeglasses.